Watchmaking Workshops
Laings was founded by a passion for time; to move, to record, to inspire. It begun it's journey making clocks which travelled the world, aboard ships, a crucial part of navigating the seas.This ethos has remained at the forefront of what we do, modern watches help our client's navigate their lives and over 180 years later we have become the premium choice for servicing your timepiece. Each of our watchmaking workshops has a carefully engineered environment ensuring absolute cleanliness, precision tooling and testing equipment allowing our watchmaking team who have honed their skills and dedicated their time to ensuring your watch receives its exacting care and attention.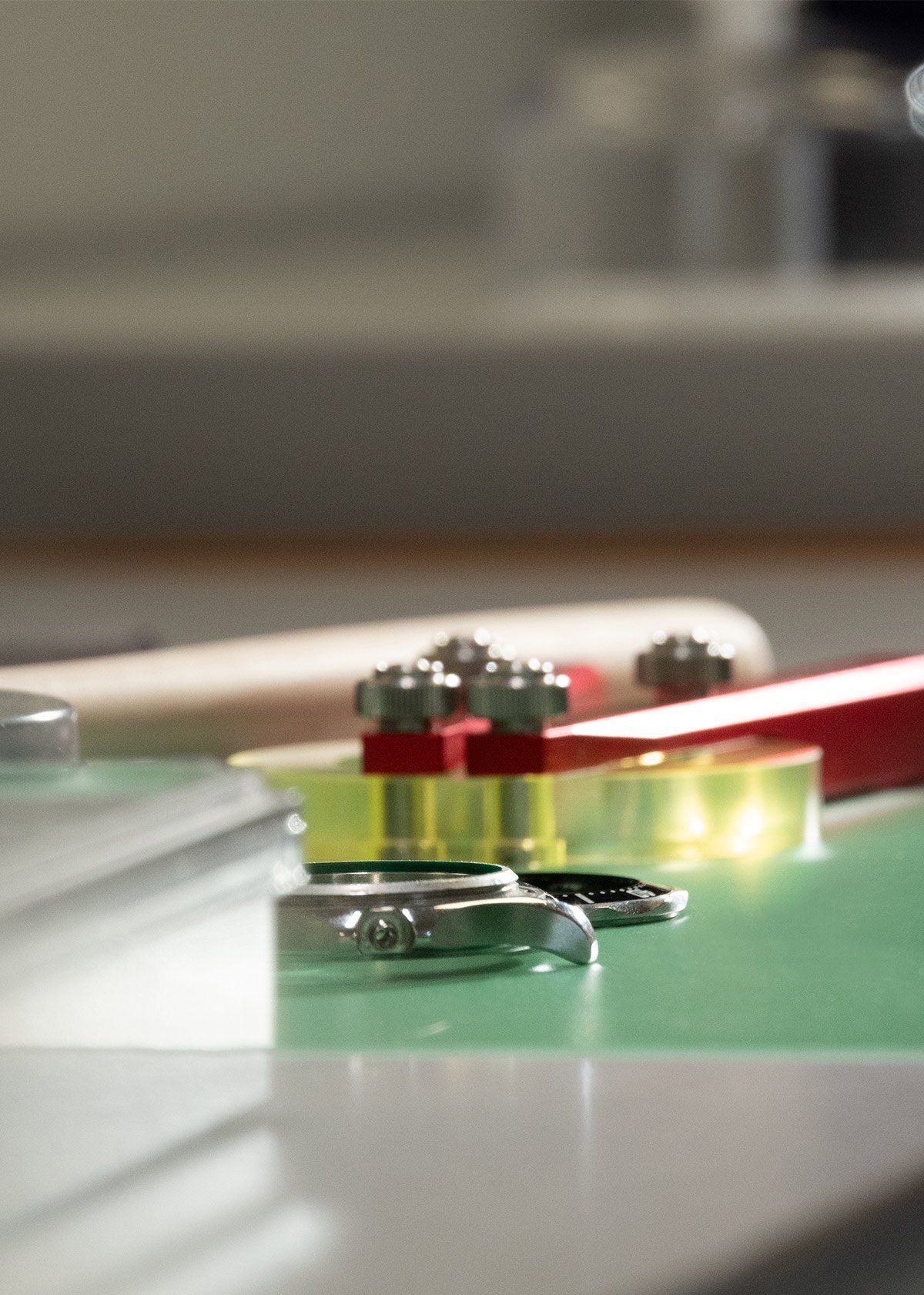 In 2021, Laings announced a new vision for the Services department with the expansion of our workshops and cultivation of skills within our locations. These expanded workshops are part of a plan by Laings to breathe new life into the skill of watchmaking ensuring state of the art environments and opportunities to keep watchmaking alive across the UK.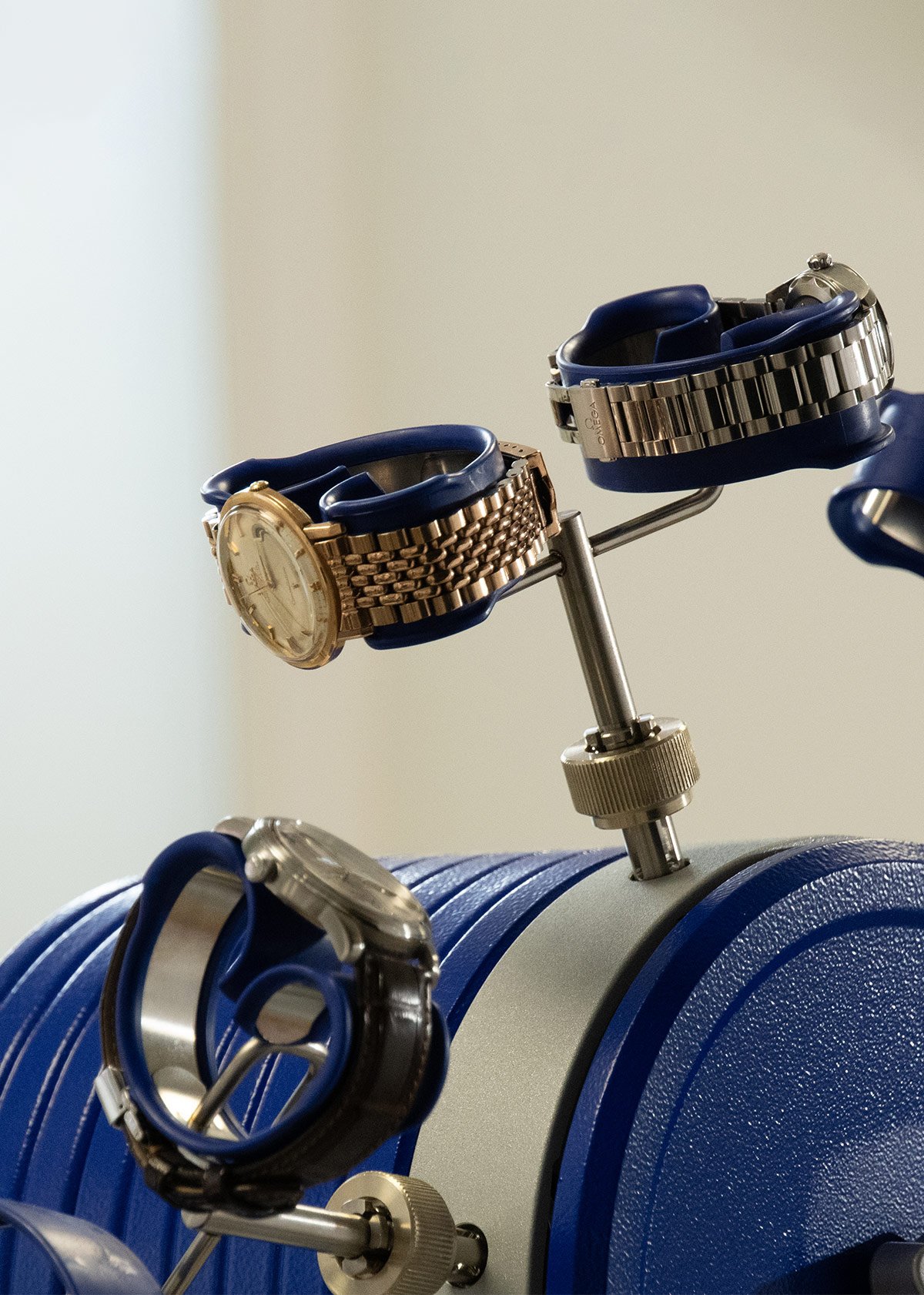 Laings looks to give back to the industry we've been a part of for so many years 2023 saw the opening of the Laings Watch & Service Centre, based in Glasgow. This state-of-the-art palace of horology ensures a surgical precision to every watch service.
"Our watchmakers take great pride in their work, and thanks to Laings continued pursuit of success, we are able to expand and bring their watchmaking expertise to Swiss watches across the United Kingdom".
Serena Gough, Services Director
What makes Laings so special is our people; they're at the heart of everything we do. From precision adjustments to complete movement servicing, we invest not only in our watchmakers but above all our client's faith. We understand the significance of a Swiss timepiece, and we have dedicated over 180 years to refining our watch servicing process to ensure our clients receive the highest quality of service possible.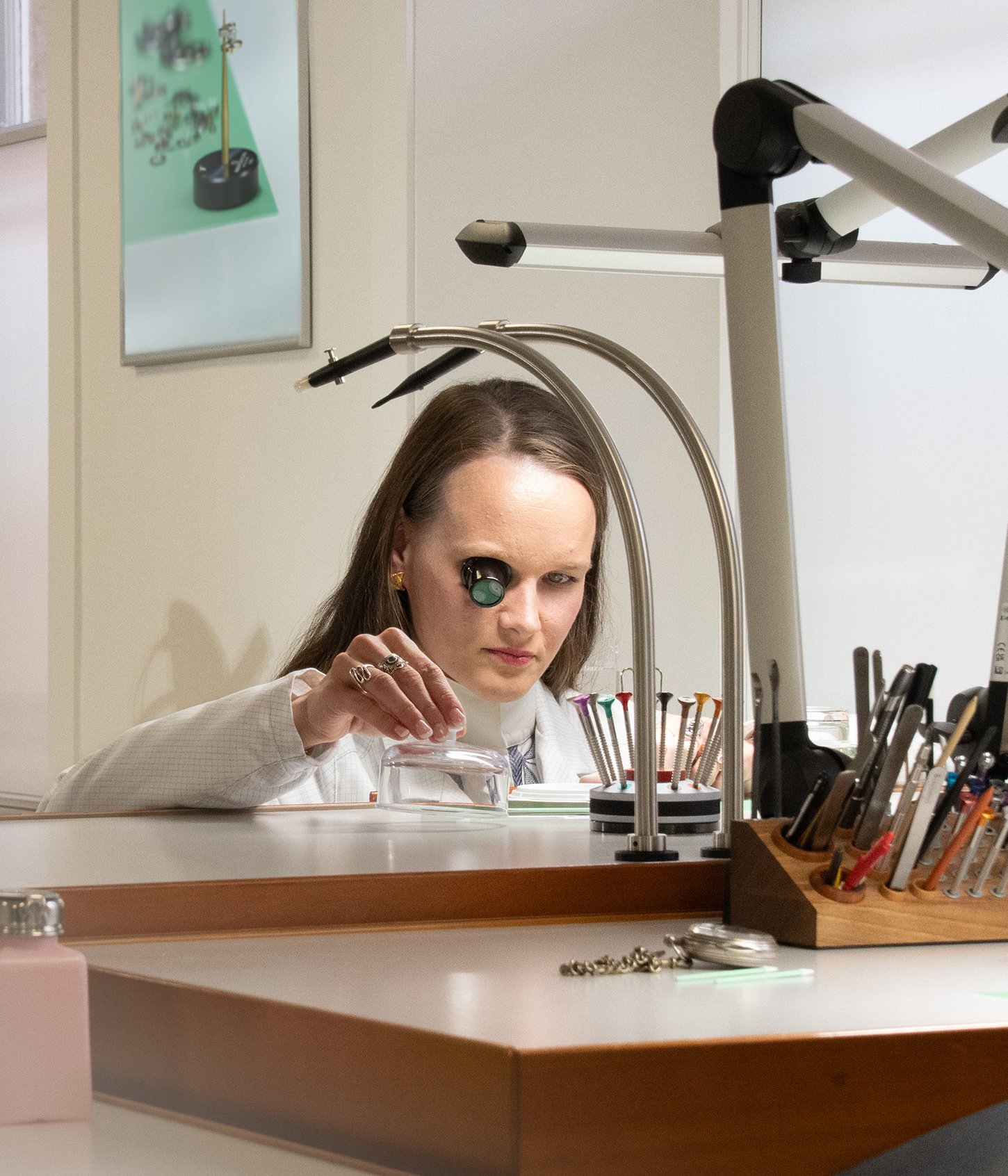 Preserving the Craft
Our Locations
Laings takes pride of place in Glasgow, Edinburgh, Southampton and Cardiff. Our ambition is to work to growing the next generation of skill and showing the magic of pursuing a career in watchmaking, proving there are real-world opportunities for those who have an interest in these areas.
Our Stores
Your watch is tended to in our fully accredited workshops, or by our brand partners. The accreditation process includes a full workshop assessment by each of the brands we work with, watchmaker training and assessment, relevant tooling and access to the genuine spare parts portfolio.
The brands we service are: Rolex, Patek Philippe, OMEGA, TAG Heuer, Cartier, Longines, Chopard, Tissot, IWC, Jaeger-LeCoultre, Panerai and Dior.