WATCH SERVICES
At Laings we marvel at the incredible feats of engineering that are hidden inside a Swiss timepiece. To keep the beating heart of a watch alive, it requires regular intervention by specialist watchmaking teams, ensuring they remain in the best condition possible. As a family owned business with a history spanning over 180 years our investments in our pioneering Service Centre in Glasgow, watchmaking workshops in Cardiff and Edinburgh and continued expansion in Southampton, safeguard the skills necessary to ensure our client's watches keep the precision needed to track each special moment in their lives.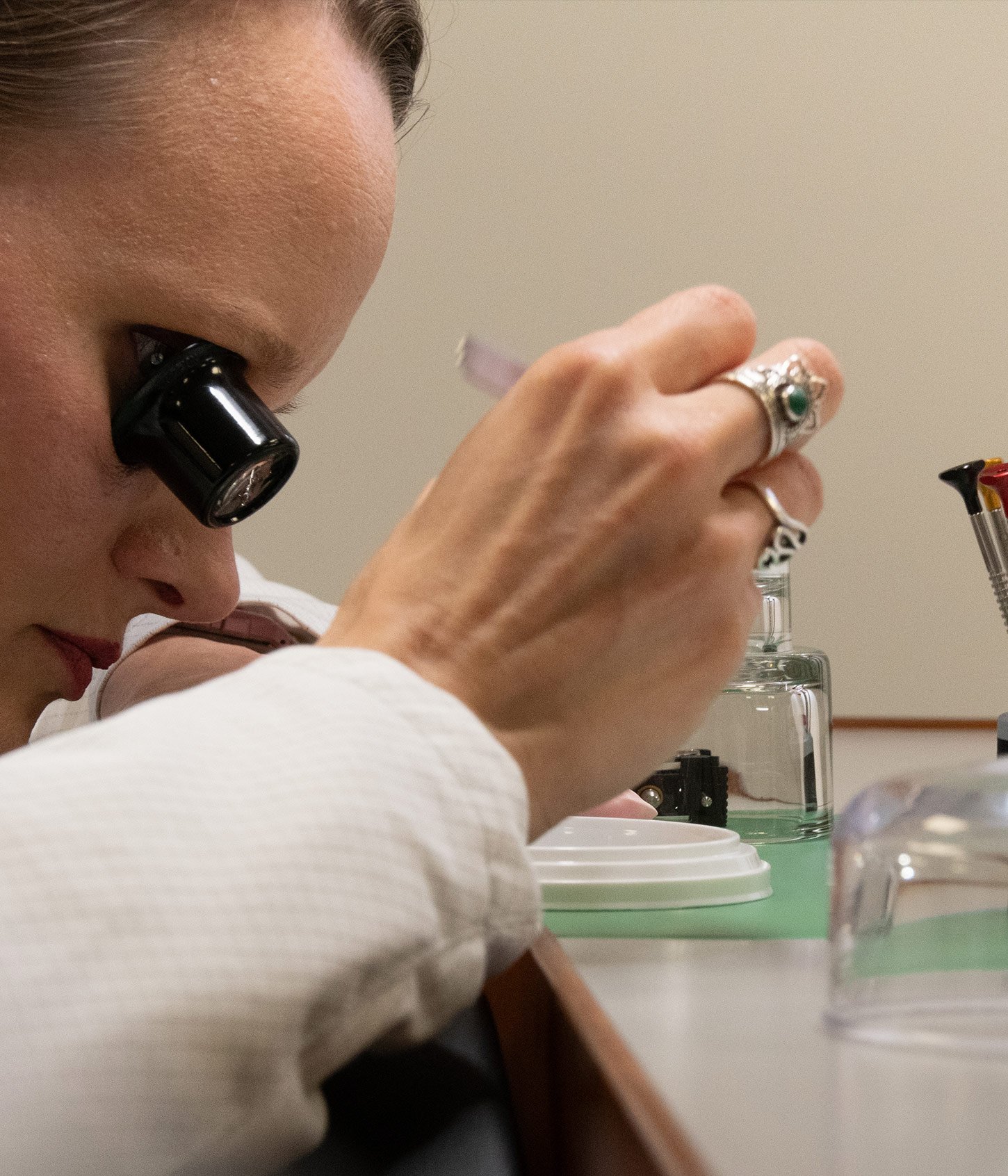 Artisans
Our Watchmakers
Laings takes great pride in offering a specialised watch care service, designed to provide our clients with the peace of mind that their Swiss timepieces are receiving the highest standard of care. Our team of dedicated and highly qualified experts have honed their skills over many years to ensure the long-lasting working of your watches.

Locations
Service Centres & Workshops
Glasgow, Edinburgh, Southampton and Cardiff are the cities we are delighted to call home. In each location, the workshops break with tradition and draw back the curtain to unveil a showcase of talent.
Learn More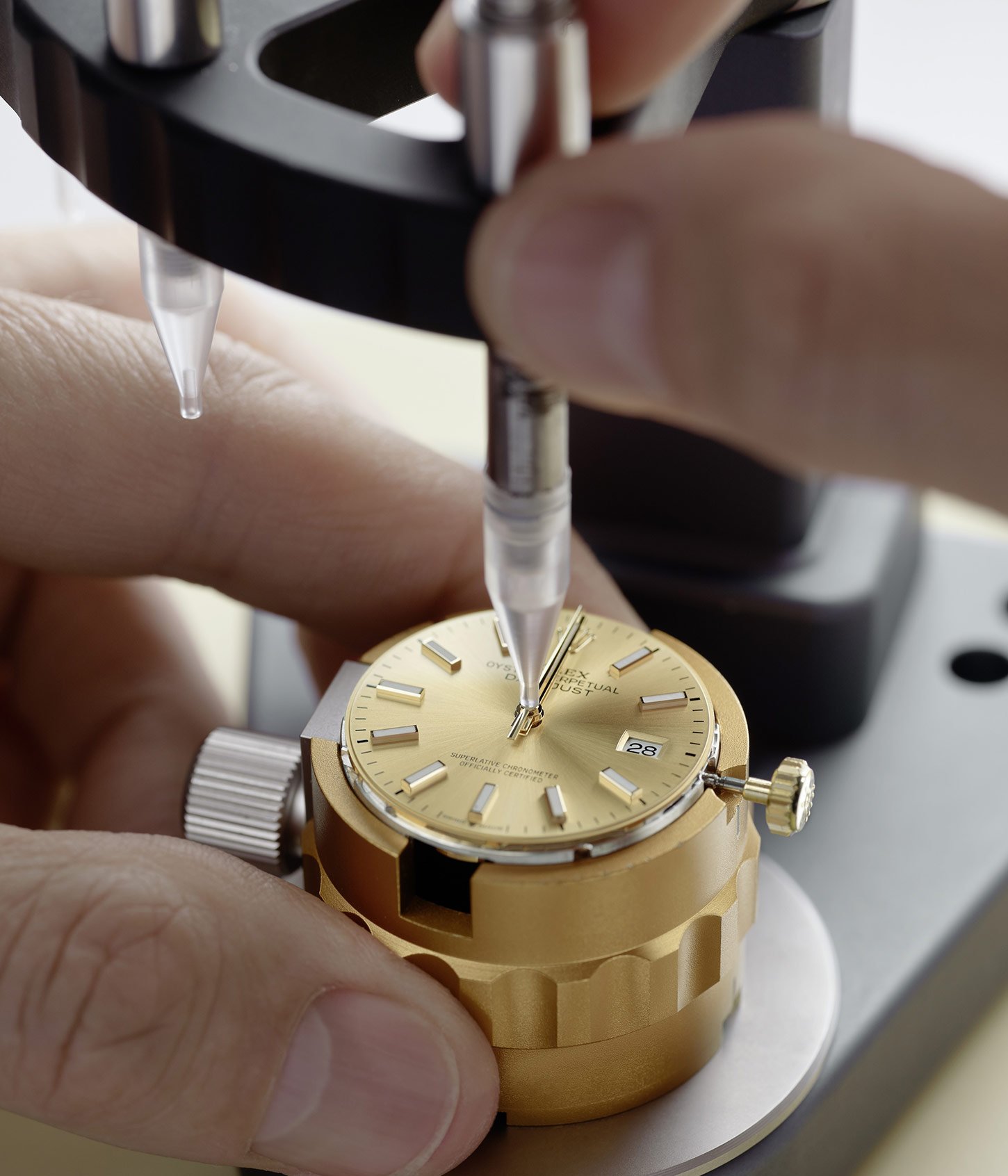 Laings are Part of the Worldwide Network of Official Rolex Retailers
As a Rolex Authorised Service Centre, Laings is committed to offering you first-class after-sales service. Thanks to the exacting standards and expertise of our watchmakers, your Rolex watch can continue to perform its functions over time with outstanding reliability and exceptional beauty.
Learn More
Watch Servicing Appointment
Generations of clients have trusted us with timepieces. Our client services team guide you through each step of a watch service, from requirements to estimates and everything in between.
Contact Us
Laings Expertise
How Much Does it Cost to Service a Watch?
Watch service pricing can vary across brands and the needs of each individual watch. If it is a simple strap change, the price may be lower than those which require full servicing and parts replacement. Laings experts can give you an exact approximate price for the work your timepiece requires and will keep you up to date every step of the way in regards to pricing.
What Does Watch Servicing Include?
Watch servicing includes everything to take care of your timepiece including disassembly/reassembly, cleaning, polishing, parts replacement, water testing, oiling and finishing. This can include parts that are necessary for the watch to function and personal choices such as a dial or strap change. Your watch servicing needs will depend on the condition and use of your timepiece, so it its best to receive an exact estimate from a trusted service centre such as Laings.
How Do You Tell if a Watch Has Been Serviced?
A watch that has been serviced from an authorised service centre such as Laings will come with a certificate or guarantee card (depending on the brand/model) that indicates the date of the service. The timepiece should also be in the best possible condition with any errors – such as keeping the time, any scratches or issues removed – eliminated if specified on the service report. If in doubt, contact our client experts and we will be able to advise on service history or requirements.
How Long Does a Watch Service Last?
An automatic movement watch full service typically lasts between 3 – 10 years, and the more premium the manufacturer the longer. For example, Rolex watches require servicing every 5 – 7 years, depending on the complexity of the model. Quartz movements recommend a little more regular maintenance to replace the batteries. Patek Philippe quartz and mechanical watches should be serviced every 3 – 5 years.
What is a Watch Full Service?
A full service of a watch requires the timepiece to be disassembled, cleaned, any replacement parts integrated, movement assembly, oiling and refinishing, testing and internal quality control. Laings offers approximate lead times for each brand via our client services team.