Watch Services
Annual Water Resistance Check
Naturally, your watch accompanies you many of life's experiences, a reliable companion that travels with you. Whilst your watch will not require a complete service every year, you may want to give yourself confidence that during these intervals it can accompany you on your adventures. This may be taking it on holiday, submerging it in water, or making sure it is resistant to the Great British weather.
Book a Service Appointment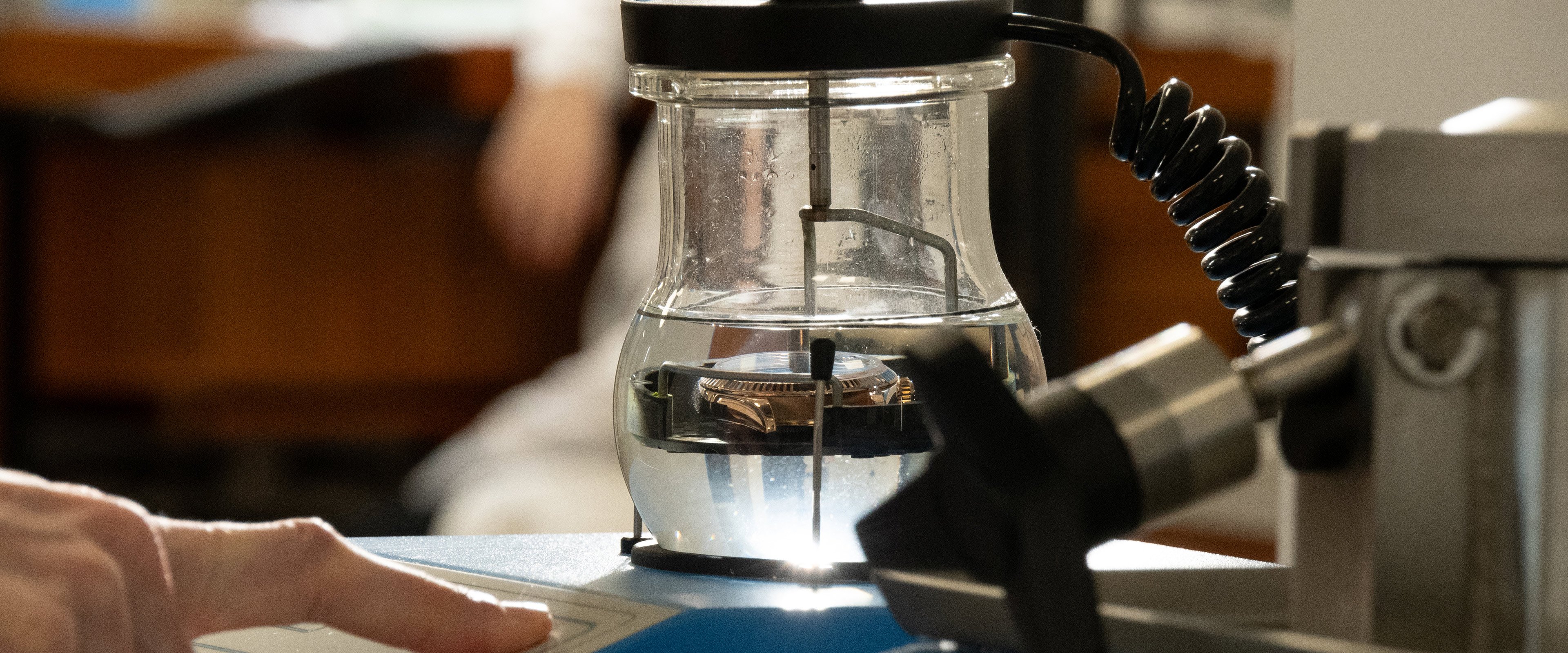 As a Laings client who has purchased a watch or had a complete service with us, you are entitled to a complimentary service of having the water resistance checked every year. This service, gives you the opportunity to share any of your upcoming plans or changes in the way you wear your watch with our specialists in our stores, before your watch is welcomed into our workshop and is tested to make sure the case remains dust and water resistant.
This service gives you the peace of mind you need to continue the partnership with your watch, and should any advice be required we can pass it onto you. You receive the report for your watch upon it's return.
This service is also available to purchase to new Laings clients who are yet to have a complete service or have not purchased their watch with us.