Jewellery Workshops
Throughout our long history spanning over 180 years, Laings has been dedicated to preserving the art of traditional goldsmith skills. Behind the curtain lies a world of intricate sculpting, moulding and love that weaves its way into every one of your precious gems. These skills which couple ancient arts and modern technology come together in our workshops to create tailored spaces allowing the birth of new jewellery, the re-birth of re-imagined jewellery, and the maintenance of jewellery across lifetimes and generations. Our family of goldsmiths are highly trained, skilled, and passionate about their art, which translates into a wonderous catalogue of outstanding creations.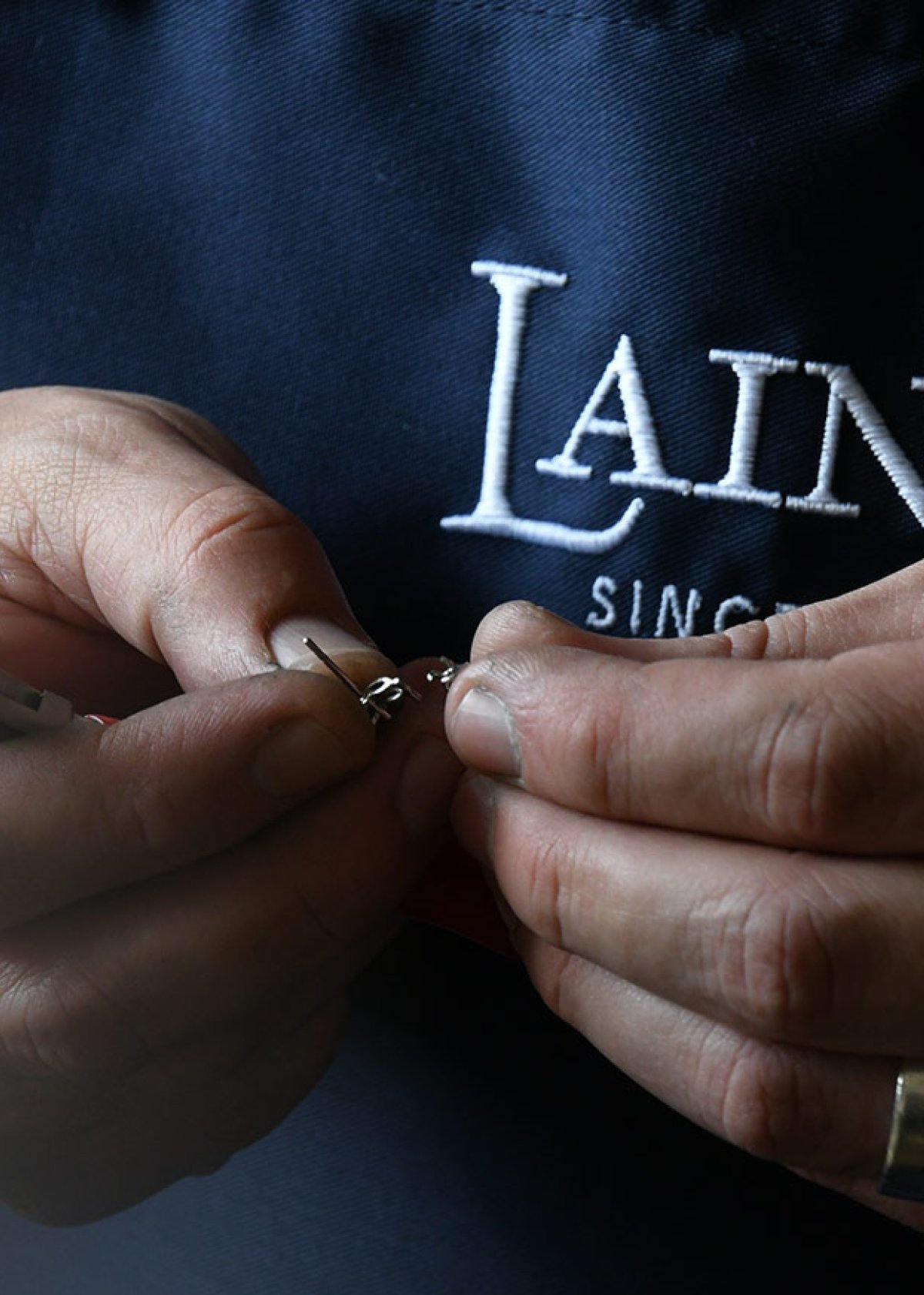 Laings has honed our expertise across centuries and through generations, allowing you to experience the very best that our jewellery workshop has to offer.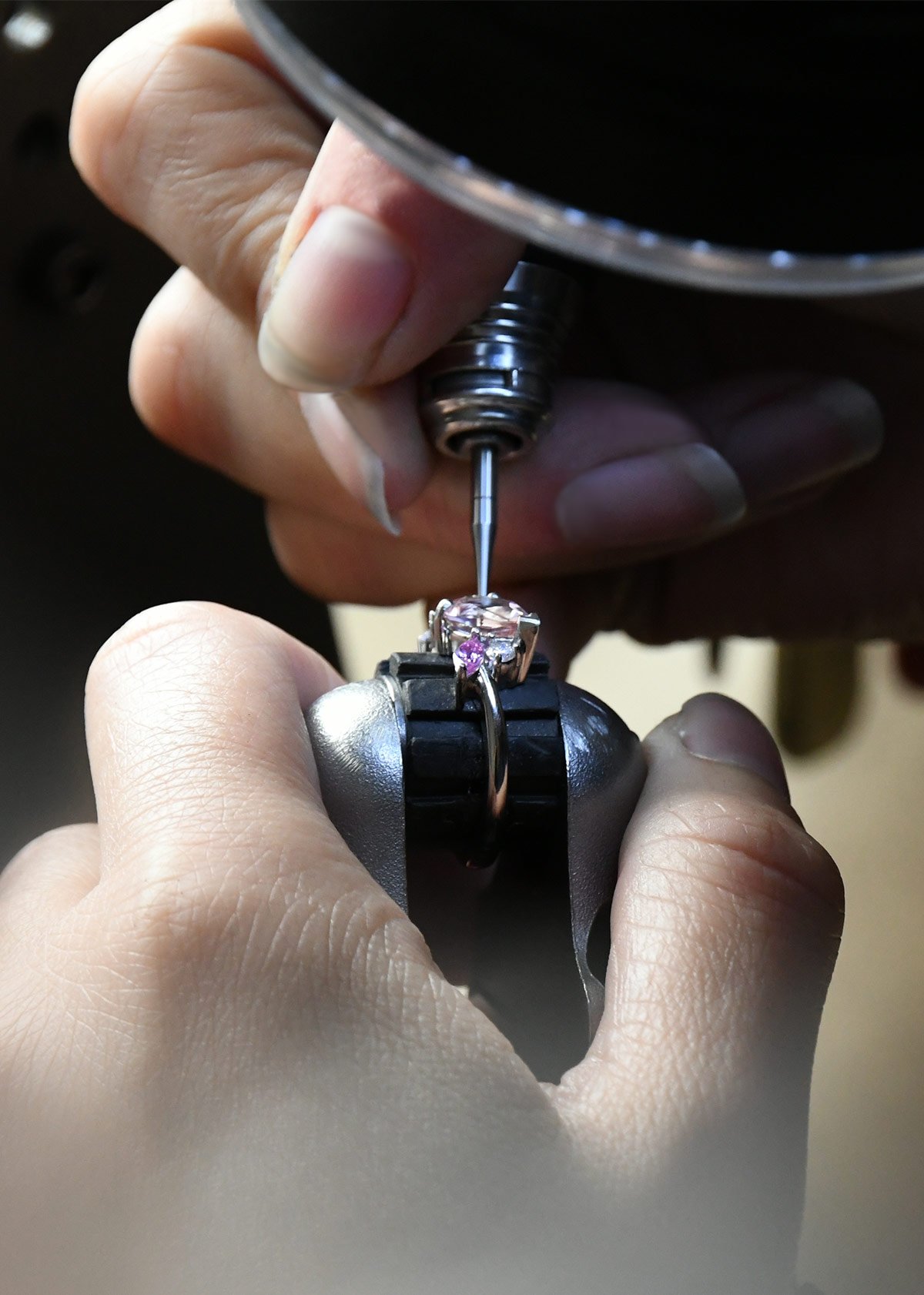 Our workshops are where dreams are realised, ideas are cultivated, and you are the conductor. Orchestrate your imagination and we'll listen to the melody.
"The talented Goldsmiths at Laings are a credit to their craft; demonstrating not only exceptional attention to detail but who embody the spirit of this family-owned institution built on the foundations of quality and expectation".
Serena Gough, Services Director
Based in our homes of Glasgow and Edinburgh, our workshops promote an environment for impassioned people to share knowledge, expertise and skill, whilst nurturing and growing the next generation. Referred to as "the skill renaissance" by Richard Laing, the workshops play host to the next generation who will learn crafts from those who have been in the industry for decades, ensuring they are never forgotten. These environments allow us to take responsibility for every part of our jewellery journey.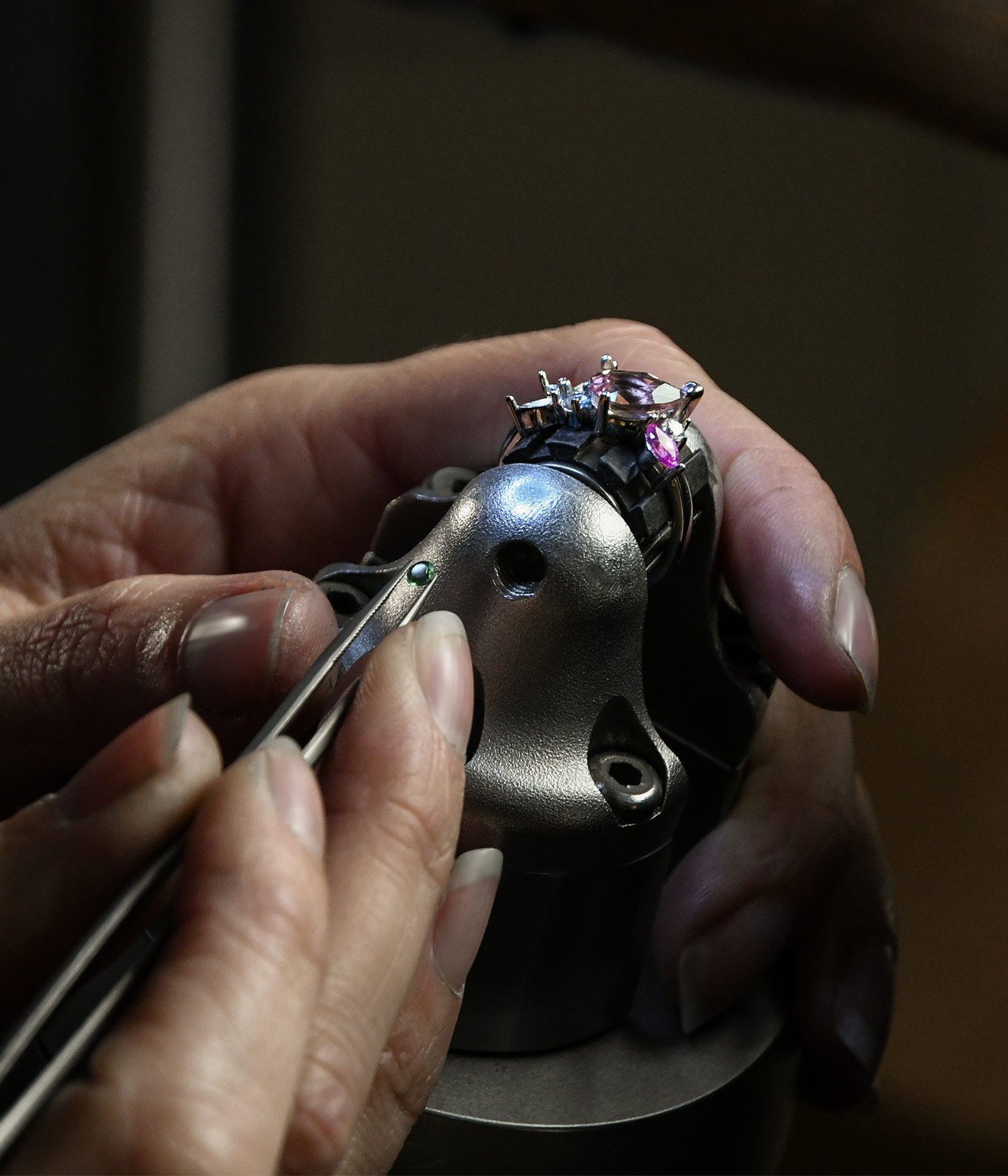 Laings Services
Our Cities
Laings is proud to call four corners of Britain home; Glasgow, Edinburgh, Southampton and Cardiff benefit from people of talent and passion through our new showrooms and service centres. Developed through a common goal to relight the flame of centuries-old traditions, our service centres and workshops bring solutions to clients and career opportunities to those passionate about jewellery.
Our Stores
Help & Advice
Based in Glasgow, our client services colleagues provide professional, polite service and are available to assist in any jewellery servicing queries you may have.
Book a Laings Service Appointment