Watch Services
A Complete Watch Service
Luxury watches are amazing feats of engineering, precision engines which run 24 hours a day, 365 days a year. They comprise of tiny components which over time need attention to allow them to function at their optimum levels. A complete service is a full overhaul of your watch to restore the function to it's original quality specifications with an aesthetic refresh to restore the lustre of a precious timepiece.
Book a Service Appointment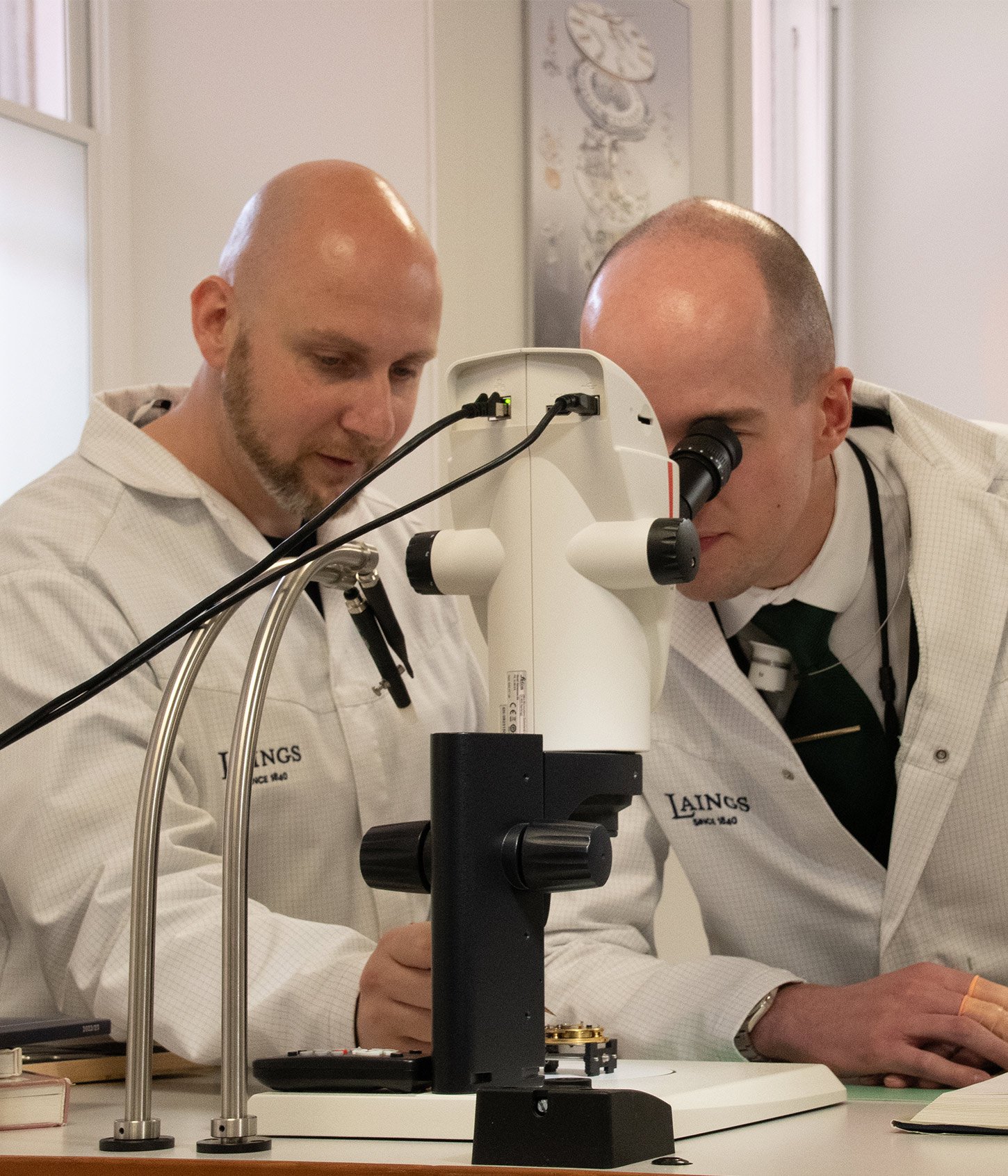 A complete service begins with a full inspection of your piece by expert watchmakers who completely dismantle of all the many parts within movement under magnification, any parts showing age will be refinished or replaced, to restore original function and the precision you have learned to expect from your piece.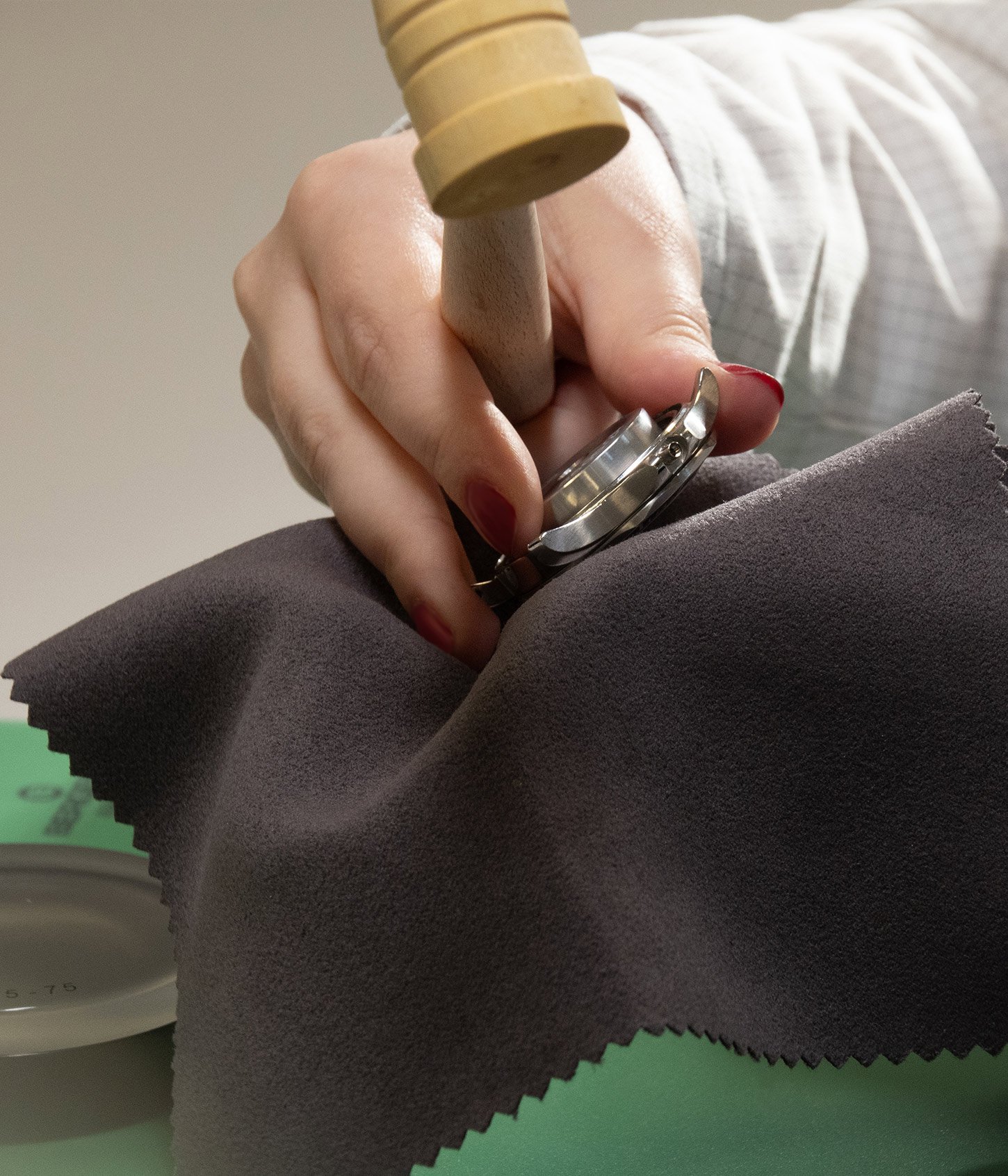 The movement parts are then cleaned in a multi stage operation ensuring absolute purity and removing all traces of old lubrication and debris. Once cleansed the many parts of the movement are reassembled and a number of different lubricants are applied with pinpoint precision to keep the interactive parts running smoothly.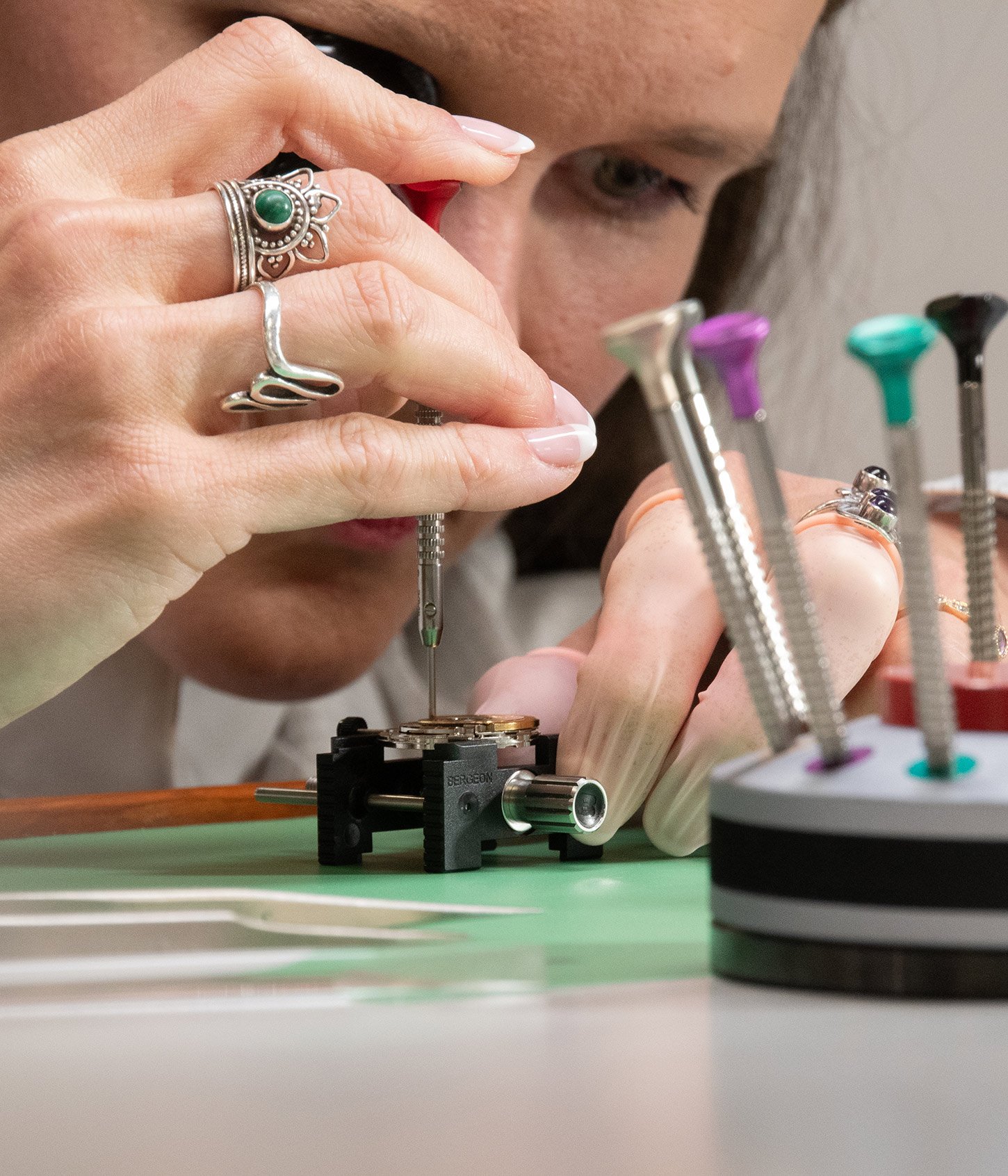 The case and bracelet make their way through to specialist teams who put these pieces through a specialist cleaning process and refinish where necessary to restore highly polished or satin finishes. Once prepared new gaskets are fitted to the case which ensure no moisture and debris can enter the finely tuned movement. The case is tested under vacuum and pressure to the original specifications set at manufacture to ensure the case is sealed.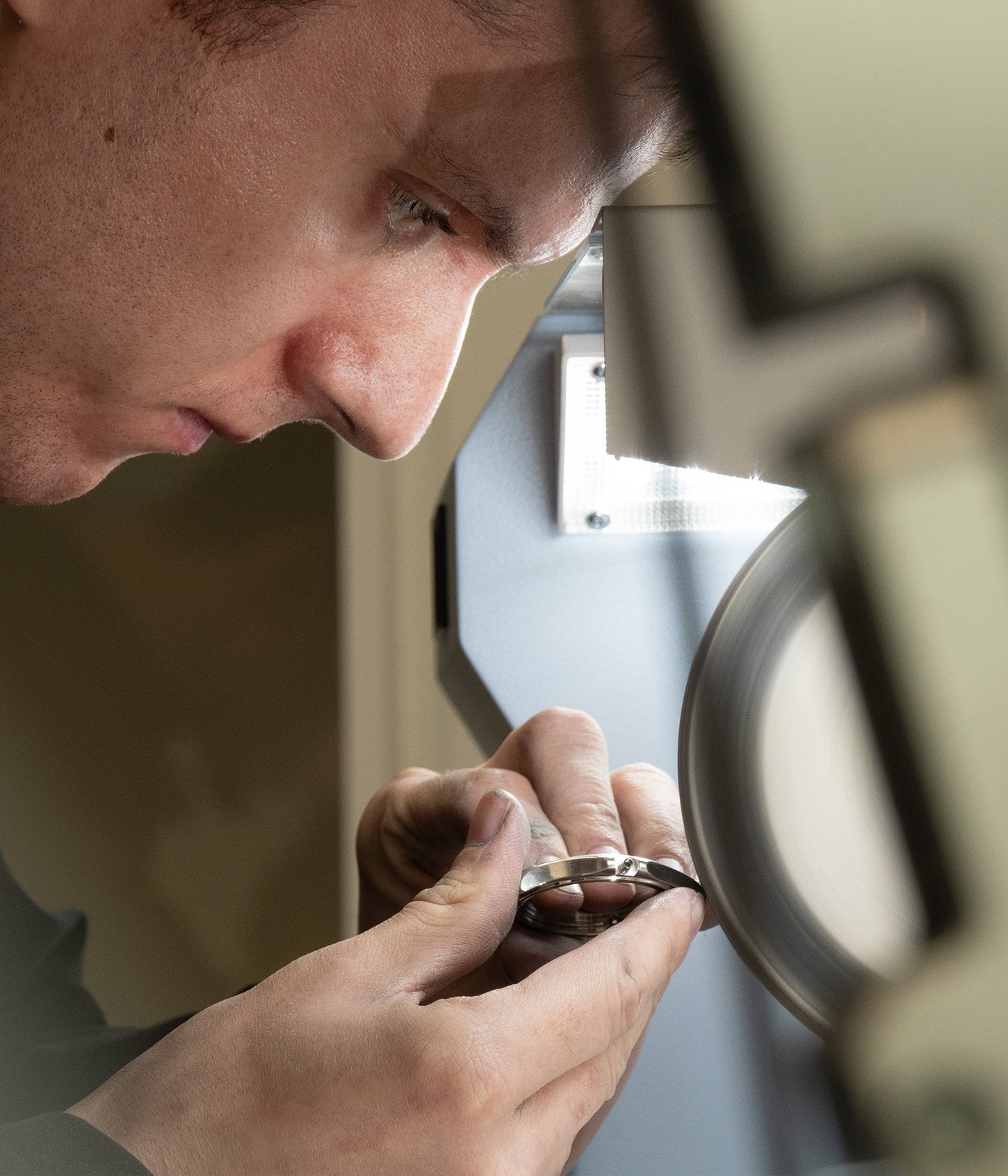 After resetting the dial and hands, the movement is returned to the case and put through rigorous testing over the course of up to a week. This involves a visual test, timekeeping and where applicable winding and power reserve testing, before the watch is packaged and returned to a location of your choosing for you to be reunited with your rejuvenated piece.