Hero of Bespoke Collection
The curtain has been drawn, the lights illuminated... discover the Hero of Bespoke collection; three masters of their craft delivering a trio of pieces that evoke magnificent imagination.

The ANU Collection
by Sarah Alexander
A keen eye for detail inspired the design of this remarkable multi-piece ANU collection. Woven through platinum are flashes of aqua-blue sapphires, married with the pureness of white diamonds to create eye-catching, one-of-a-kind pieces. Sarah Alexander, Head of Design, has been with Laings for a 30-year career. Over three decades, Sarah has brought to life some of our most unique client's imaginations through artistry, skill and a dedication to understanding each and every story that underpins the bespoke design process.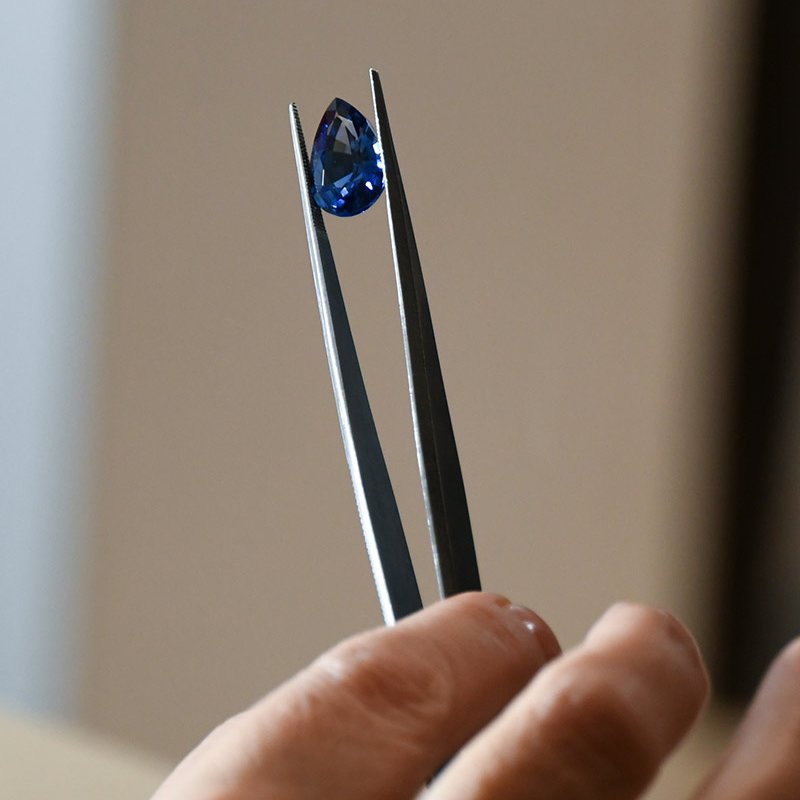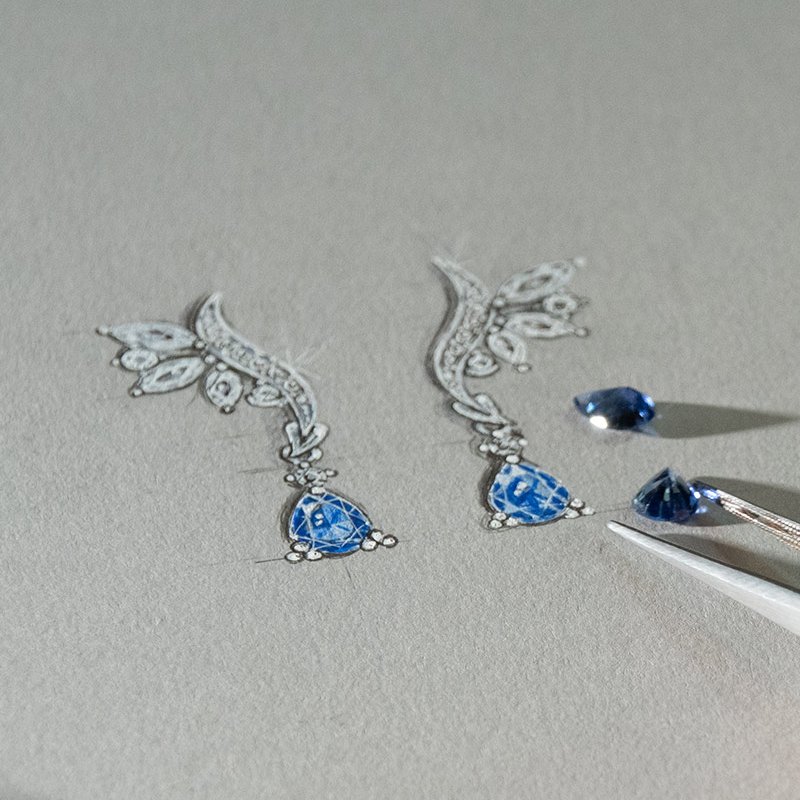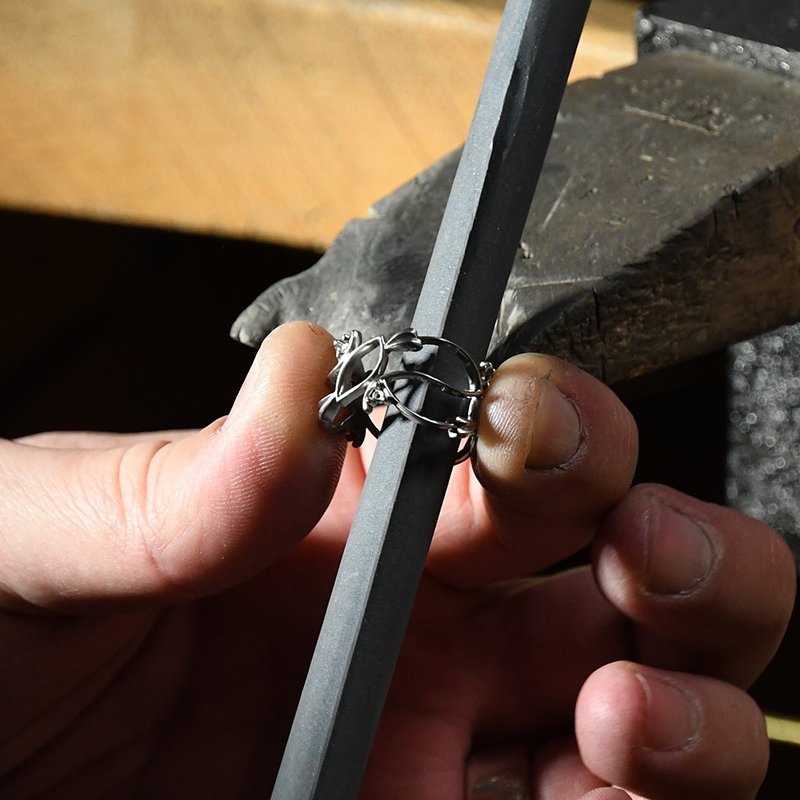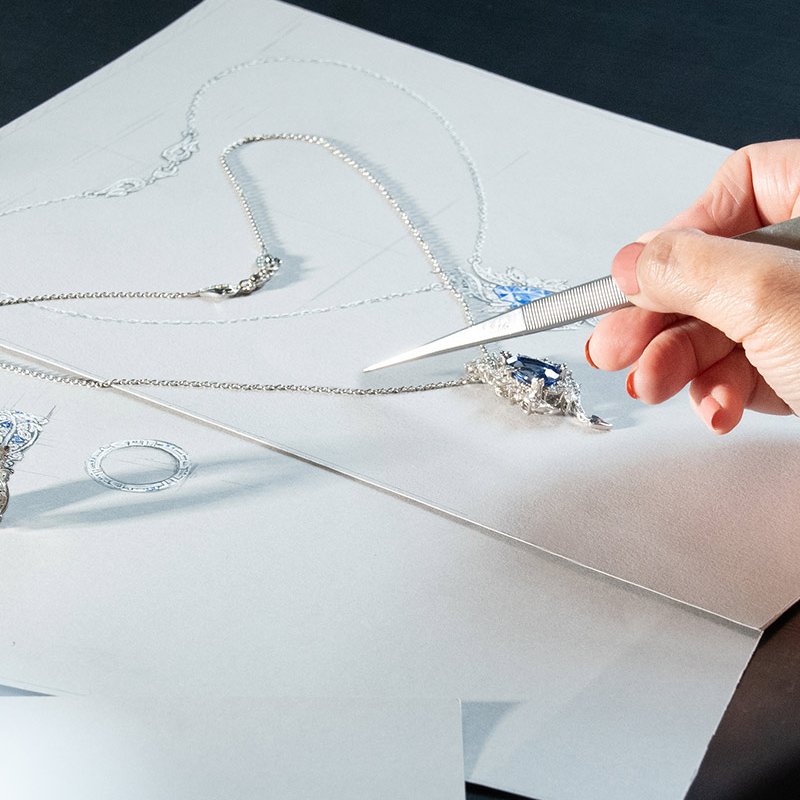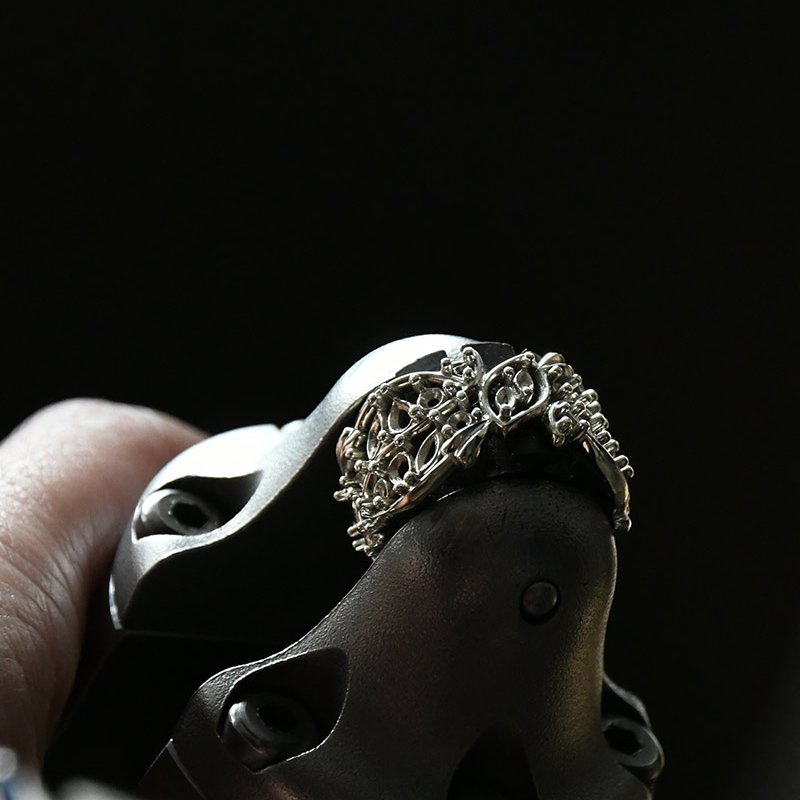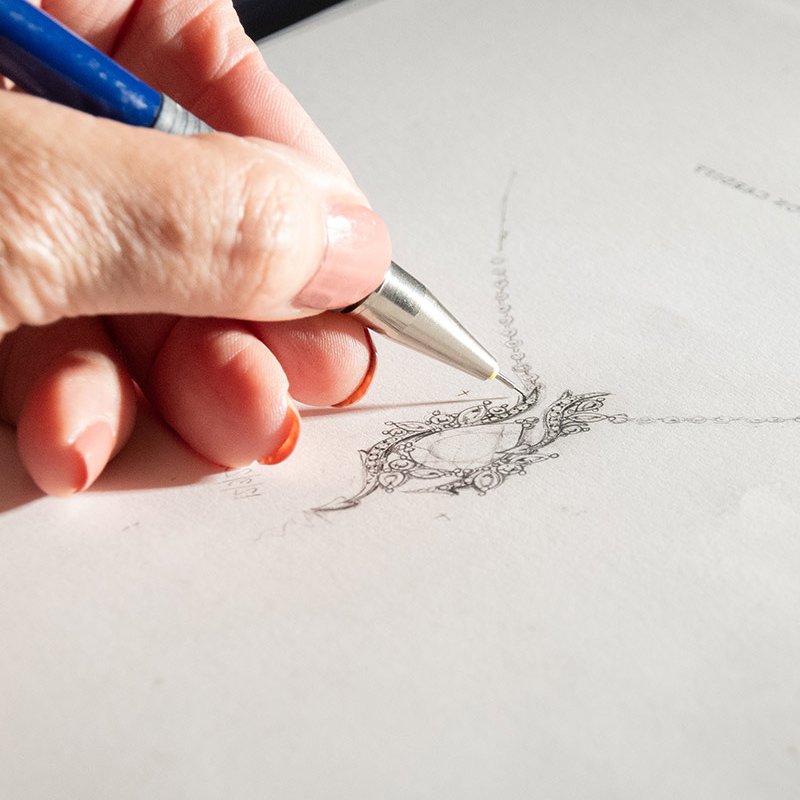 "I've always been inspired by Art Deco for its lovely blend of detail and geometry. I do find myself drawn most to vintage eras, whether it's the organic romance of Art Nouveau to the extravagance of 1920s design."
Sarah Alexander, Head of Design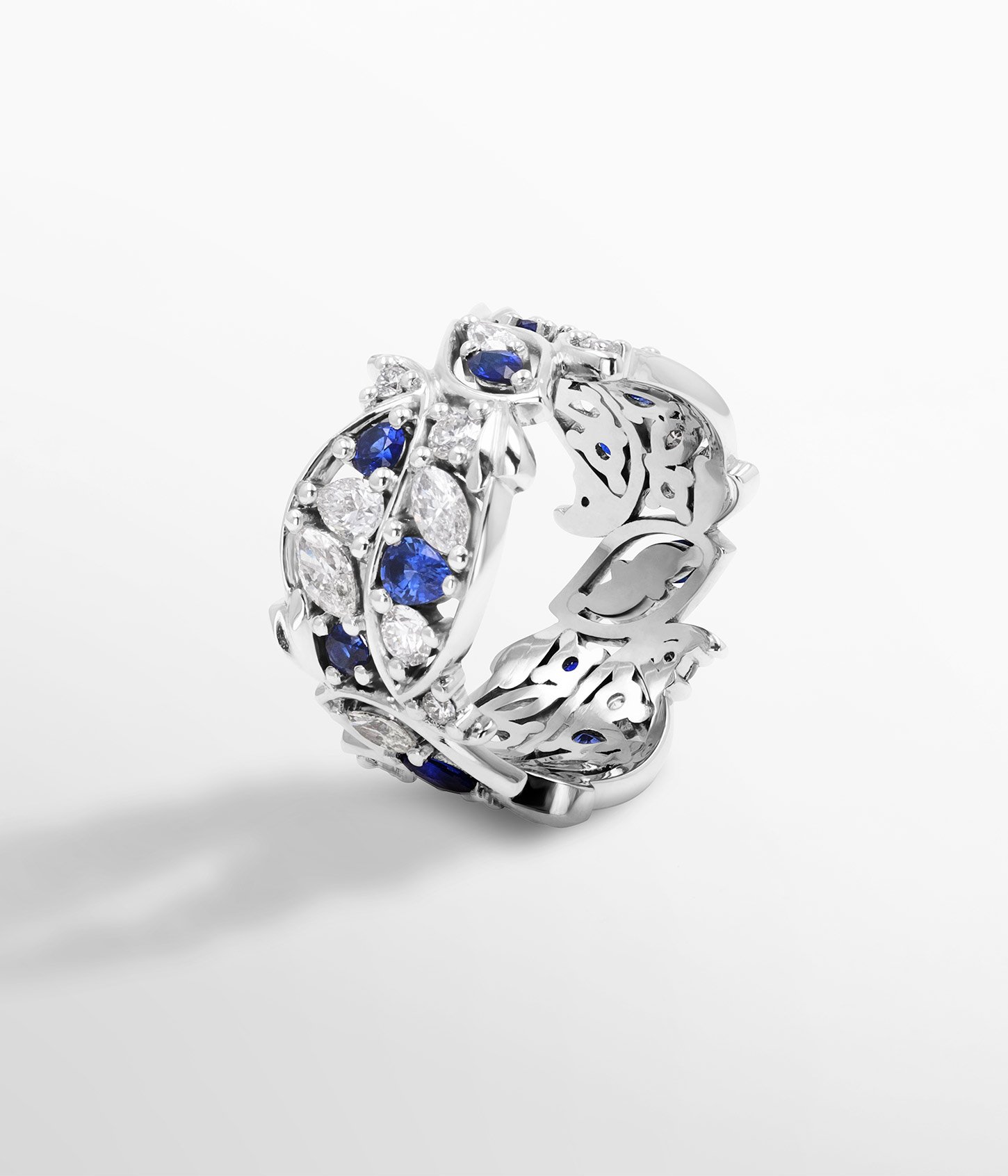 3.15ct Diamond, 3.10ct Sapphire, Platinum Dress Ring.
8.52ct Sapphire, 2.40ct Diamond, Platinum Pendant.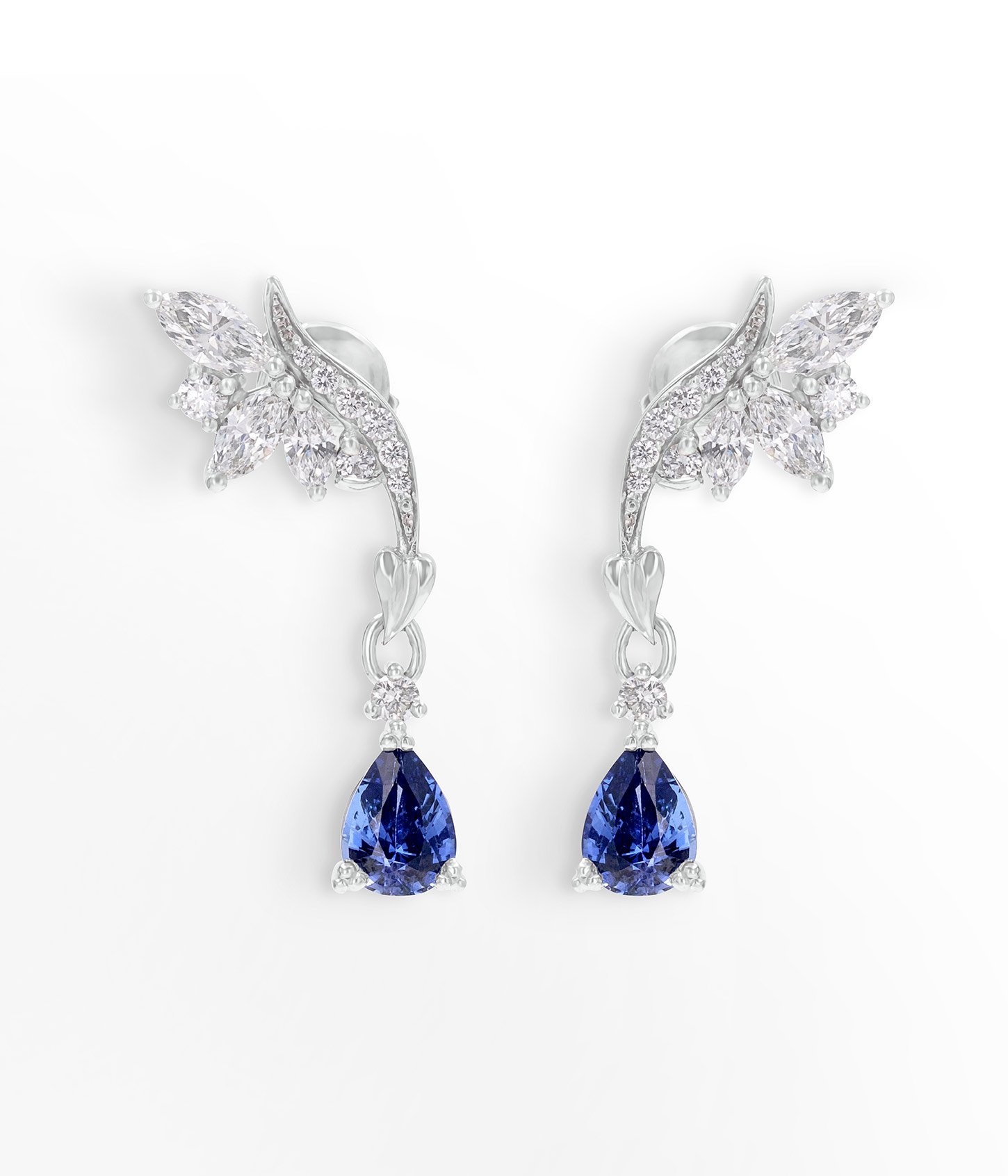 2.53ct Sapphire, 1.64ct Diamond, Platinum Drop Earrings.

THE MEARA COLLECTION
By Felicity Lynden
Sugary pastels mixed with intricate cuts define the MEARA collection, reinterpreting a theme often reserved for summer. Morganites, tourmalines, sapphires and diamonds dance together on a platinum bed to convey a ballet of shimmer. Each stone sits side by side, occupying its own spotlight yet working in harmony with its neighbour for a classic, elegant design. Felicity Lynden has been a cornerstone of the Laings Bespoke Design team for over 8 years, adapting her design principles to each individual and drawing on a persons history, personality and journey.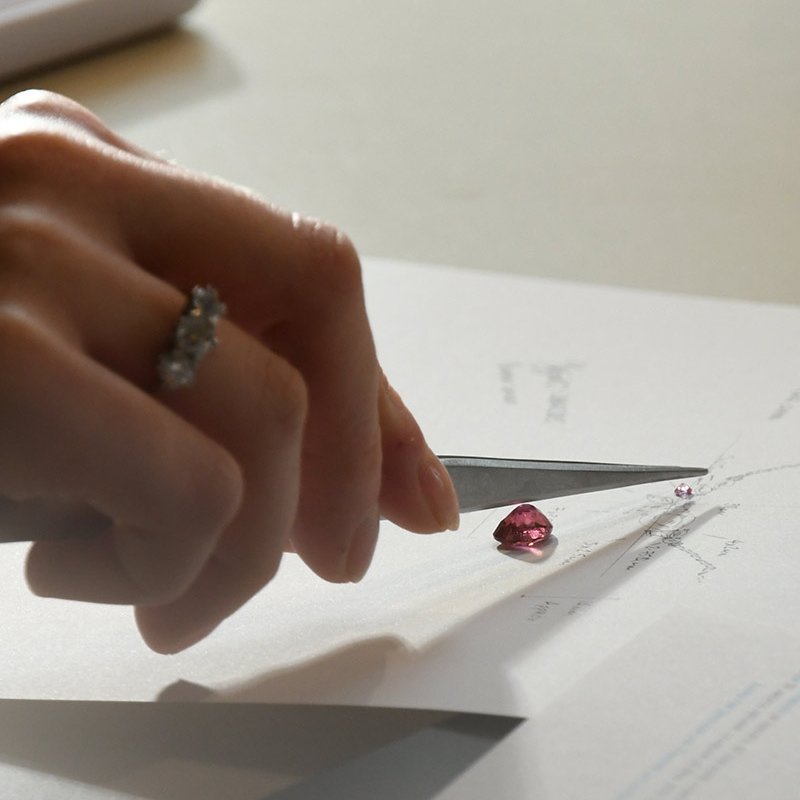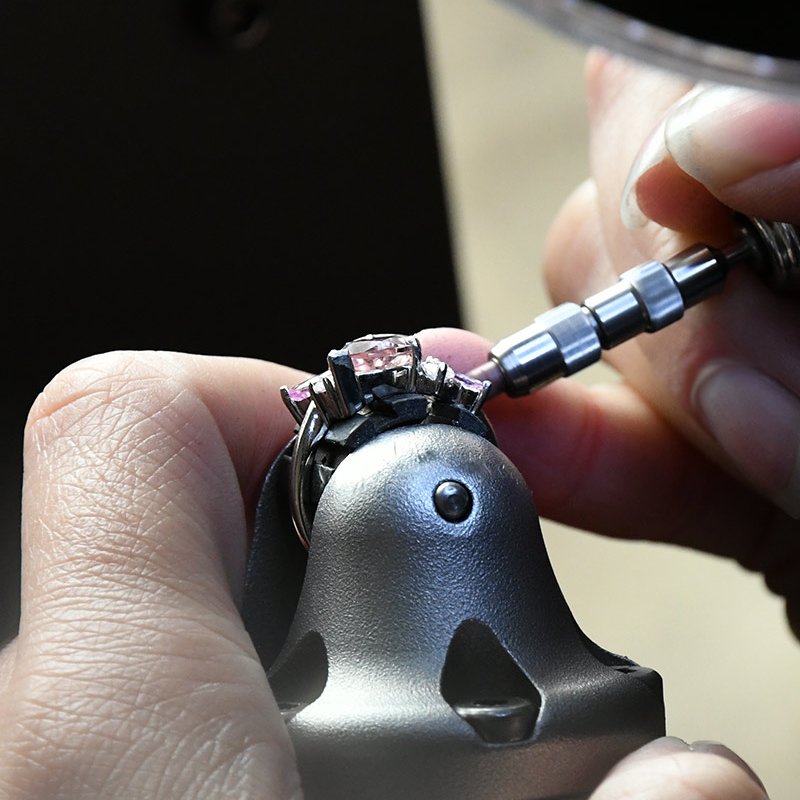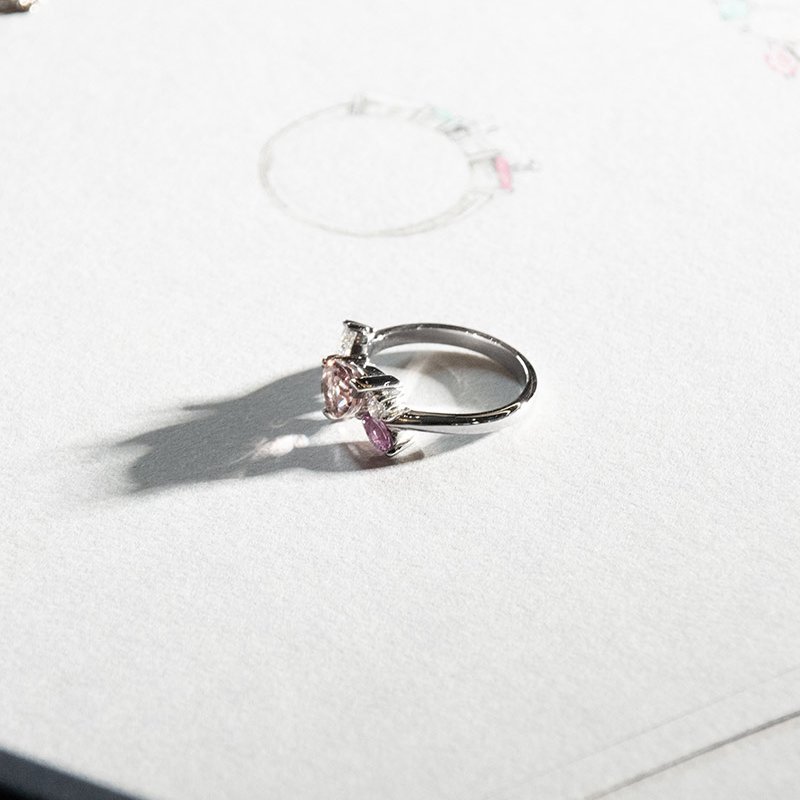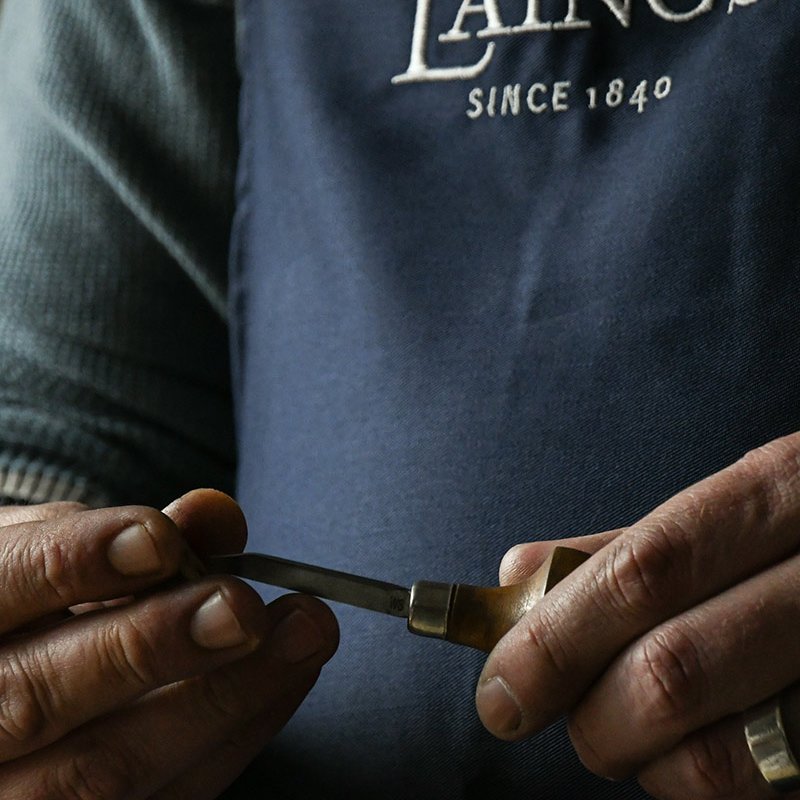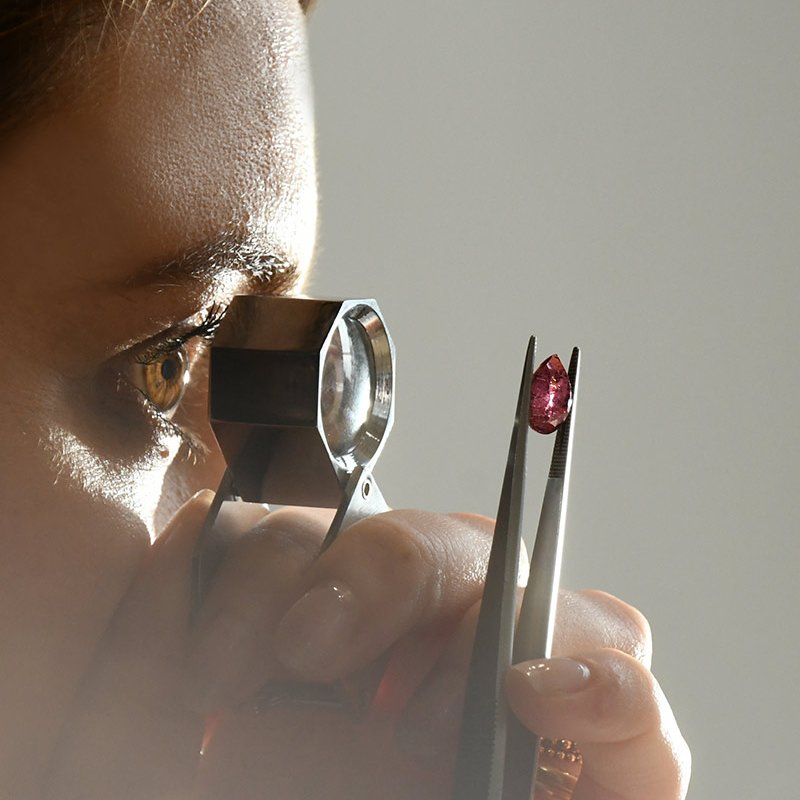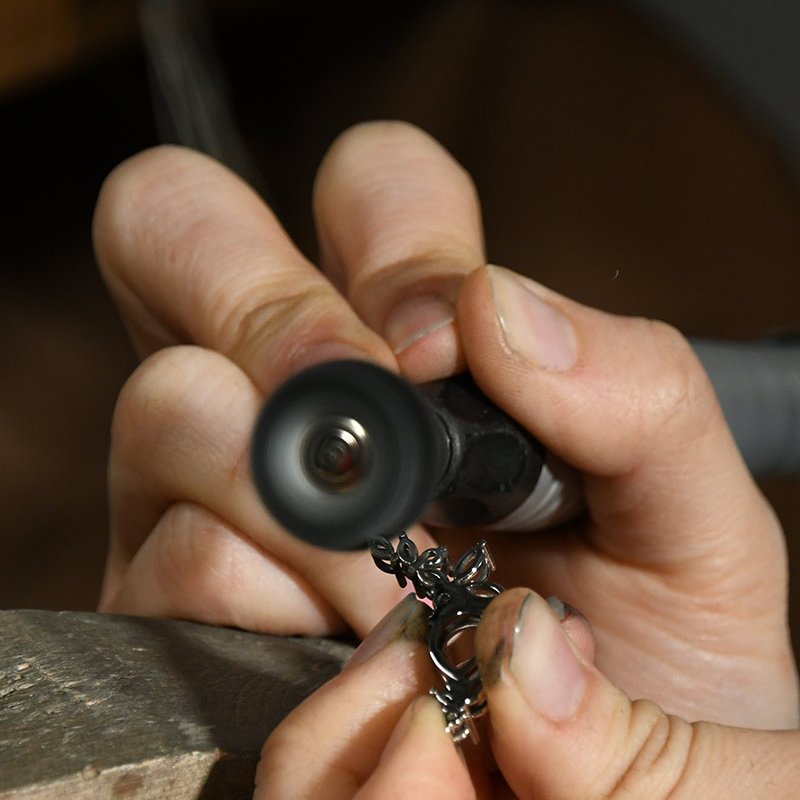 "So many people think jewellery can only be worn on special occasions, but I want them to feel that they can enjoy their pieces every single day."
Felicity Lynden, Senior Designer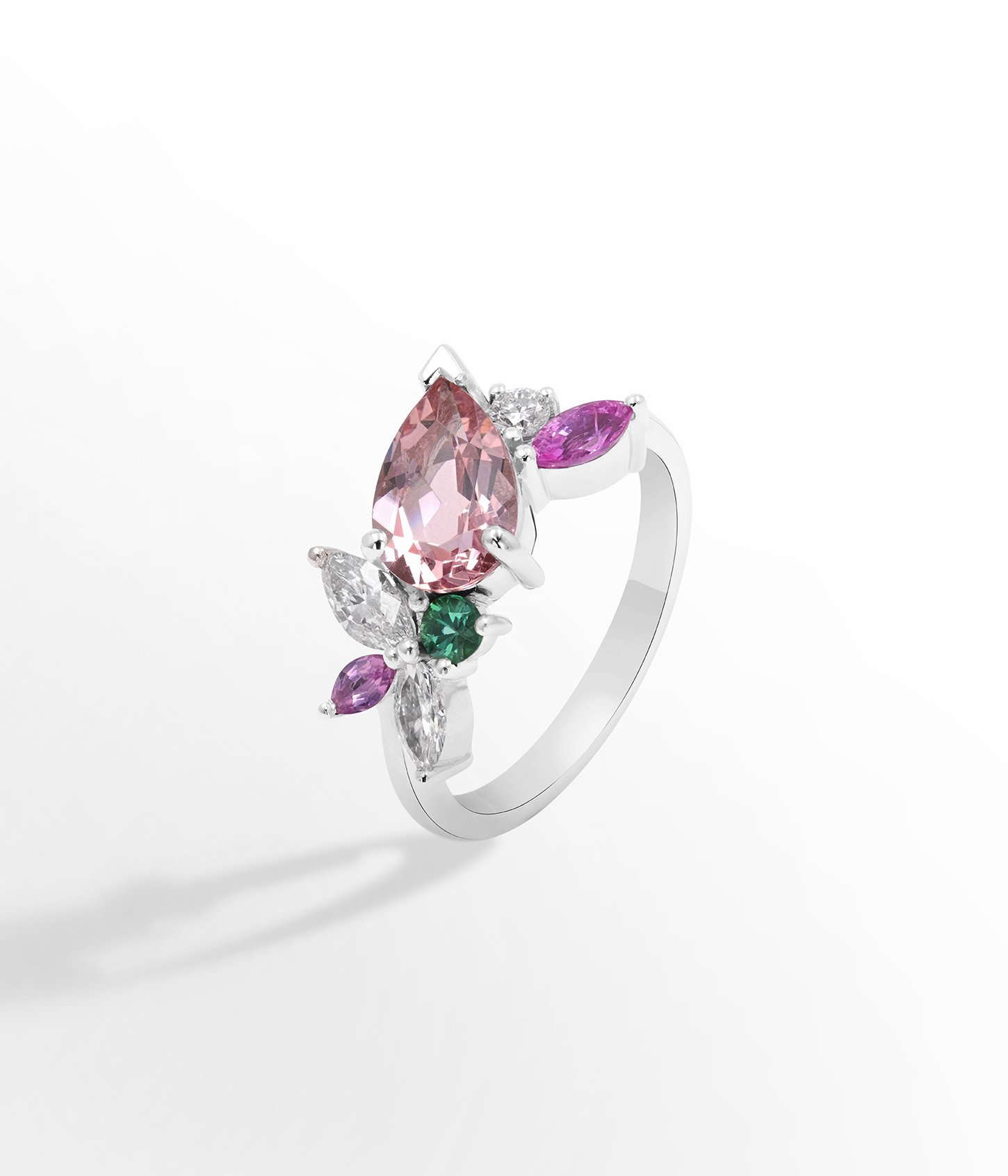 1.26ct Morganite, 0.31ct Pink Sapphire, 0.16ct Diamond, 0.09ct Green Tourmaline, Platinum Dress Ring.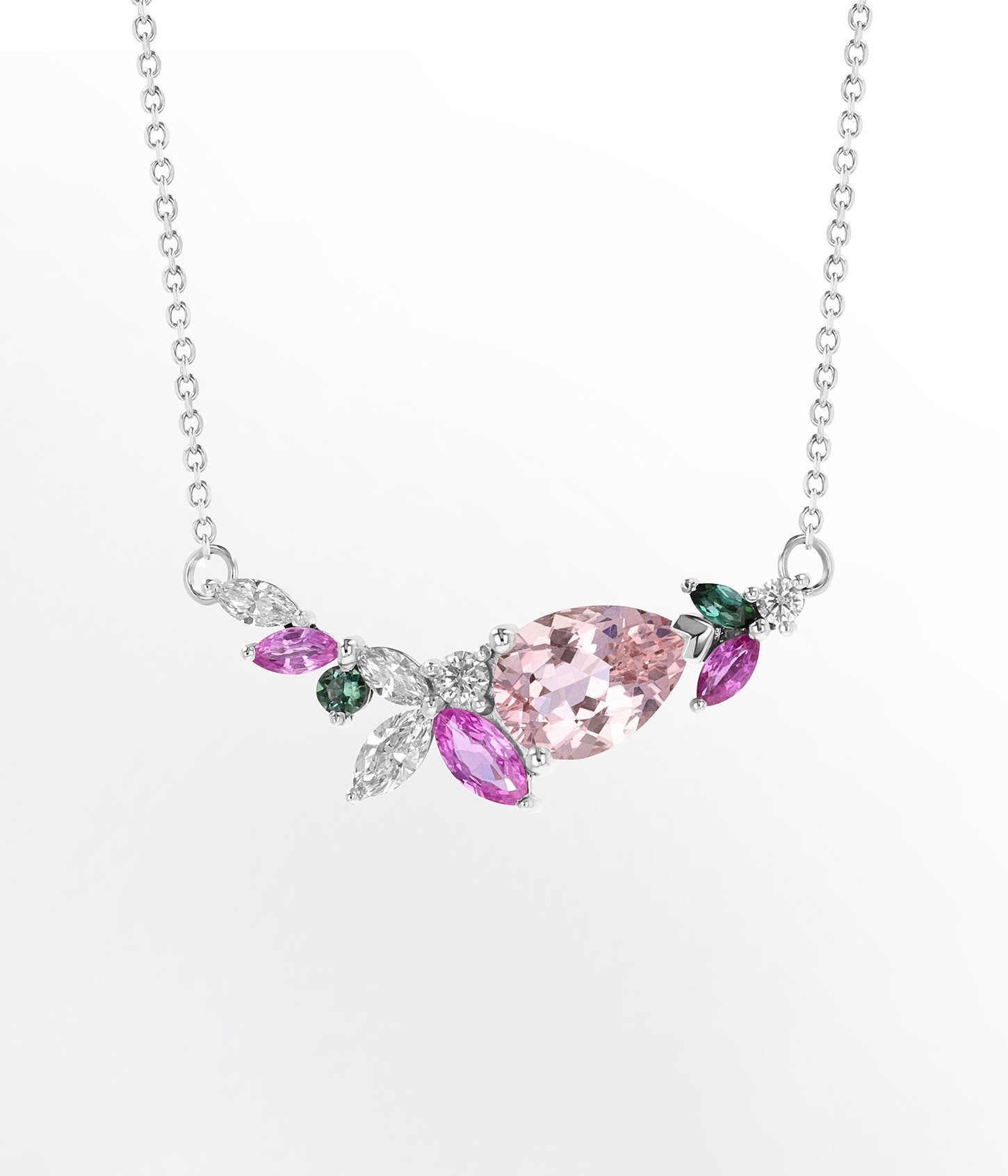 2.48ct Morganite, 0.77ct Pink Sapphire, 0.39ct Diamond, 0.16ct Green Tourmaline, Platinum Pendant.
2.40ct Morganite, 0.38ct Pink Sapphire, 0.51ct Diamond, 0.17ct Green Tourmaline, Platinum Drop Earrings.
THE PAISLEY COLLECTION
By Adrien Leroux
An example of elegance within simplicity is evident throughout this beautiful, exclusively designed yellow gold PAISLEY collection. A specially chosen opal is the star of each show, with its magnificent rainbow of colours reflecting a sense of contemporary charm. Adrien Leroux joined Laings as an award-winning designer in 2022 and has been selected as one of Professional Jewellers' Rising Stars. He prides himself on putting client's tastes at the forefront of his design, often observing their everyday style and favourite jewellery pieces first.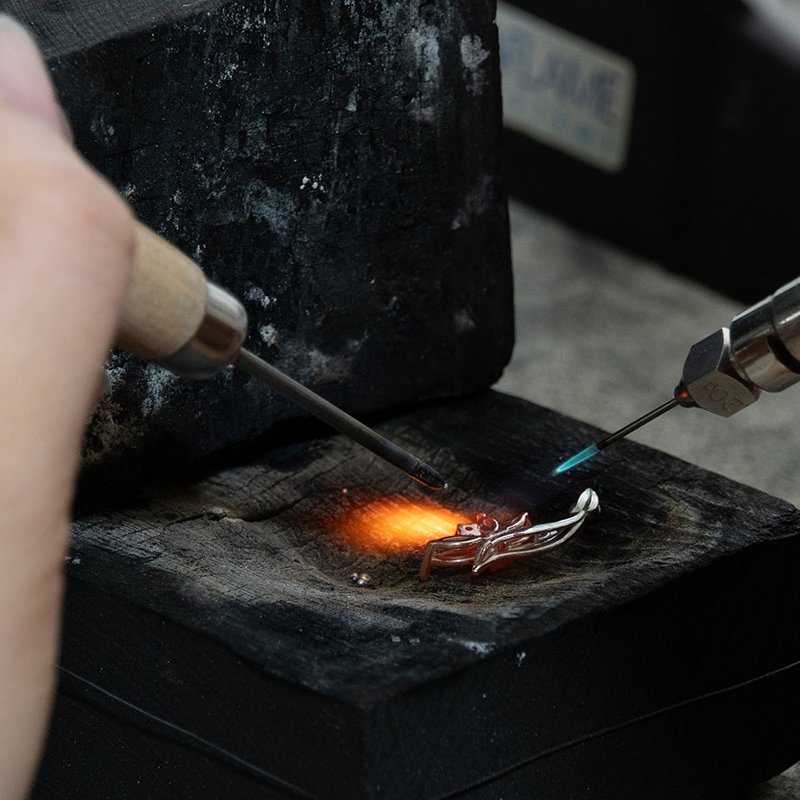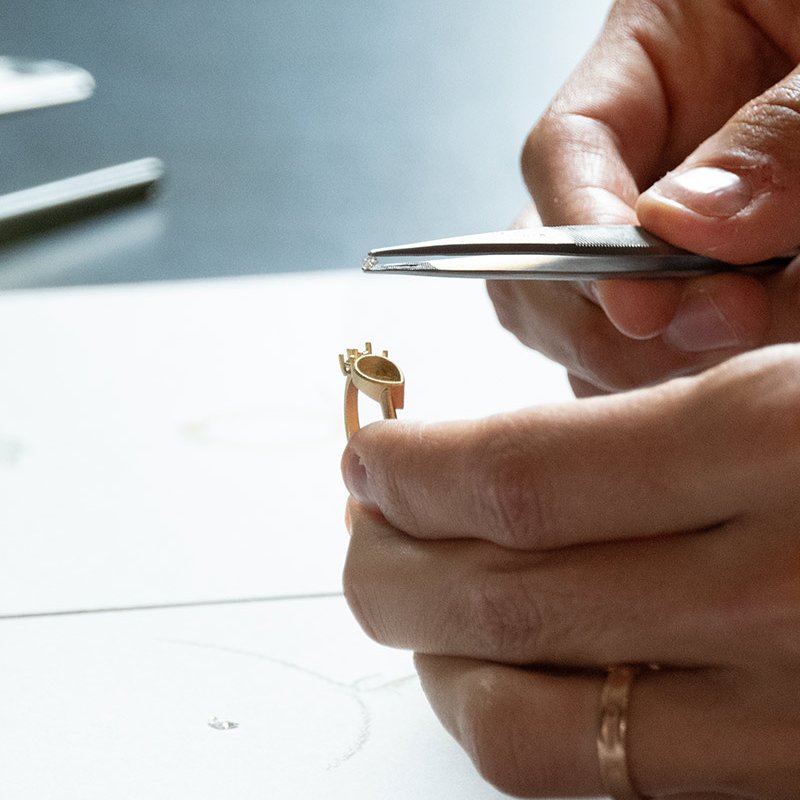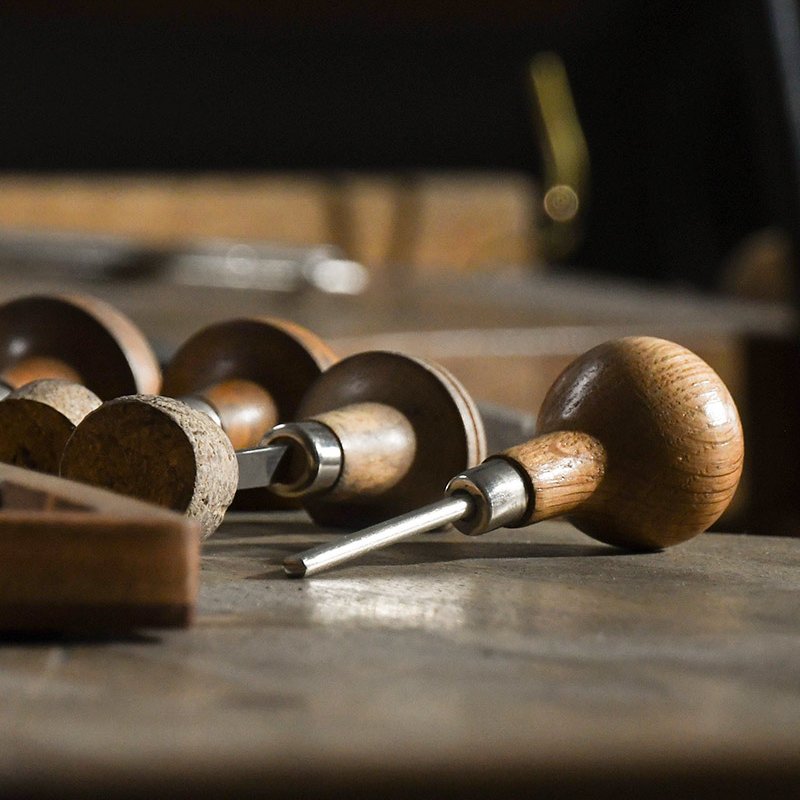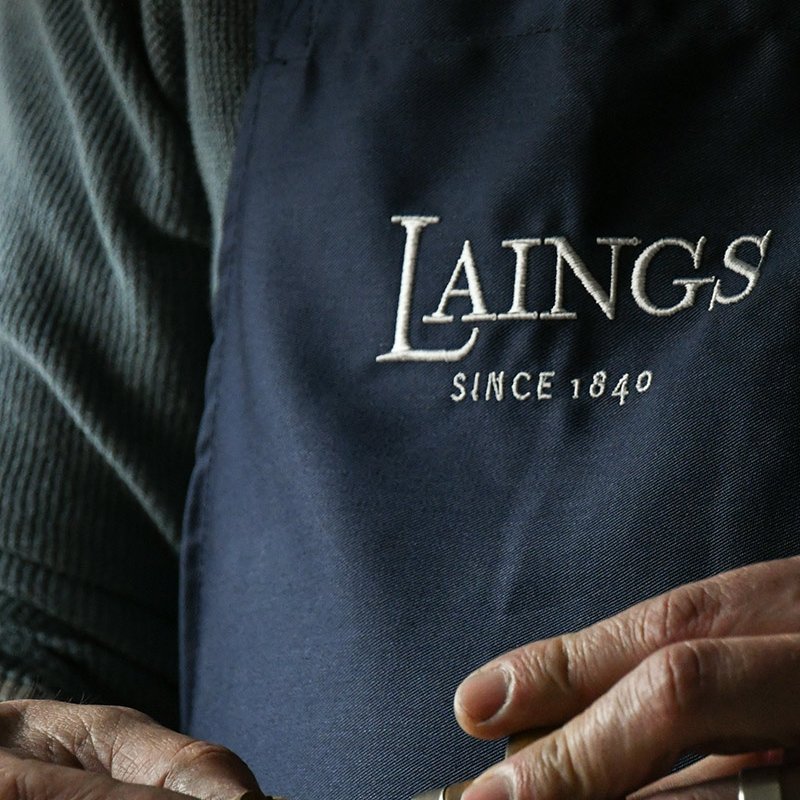 "Personally, I love industrial composition with an elegant touch, and I believe it's important to design around each stone, embracing its shape and properties to help define the final concept."
Adrien Leroux, Designer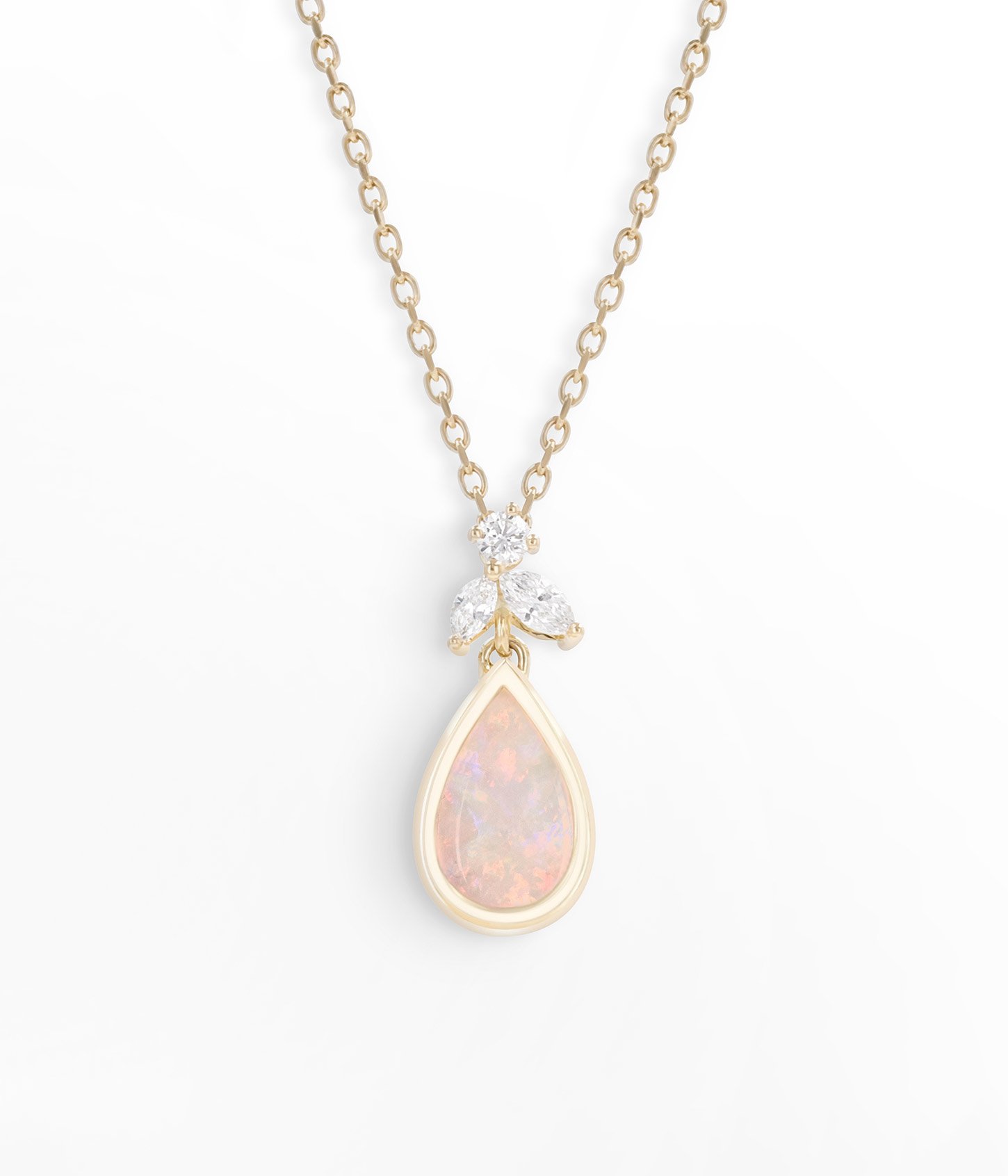 1.29ct Opal, 0.28ct Diamond, 18ct Yellow Gold Pendant.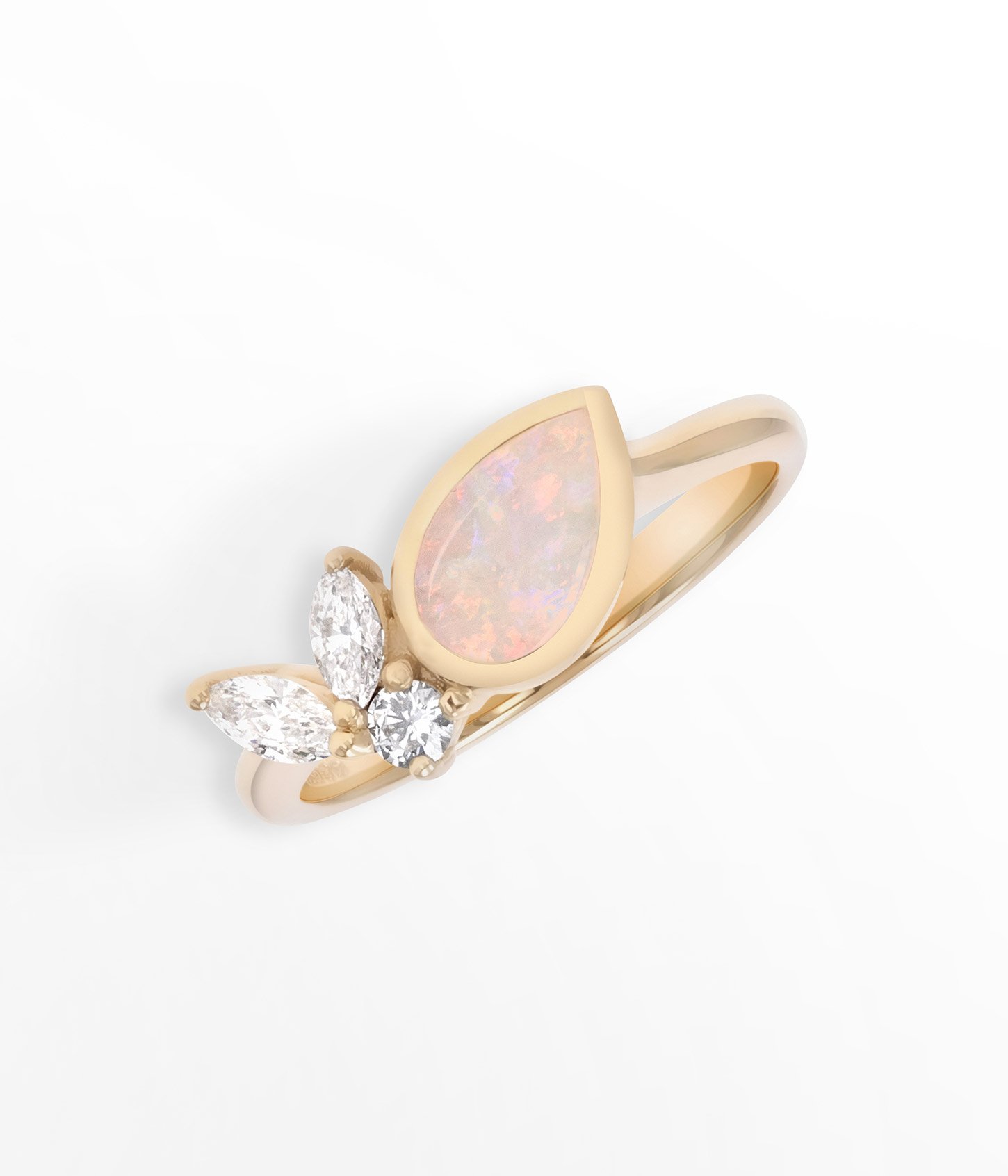 0.51ct Opal, 0.25ct Diamond, 18ct Yellow Gold Dress Ring.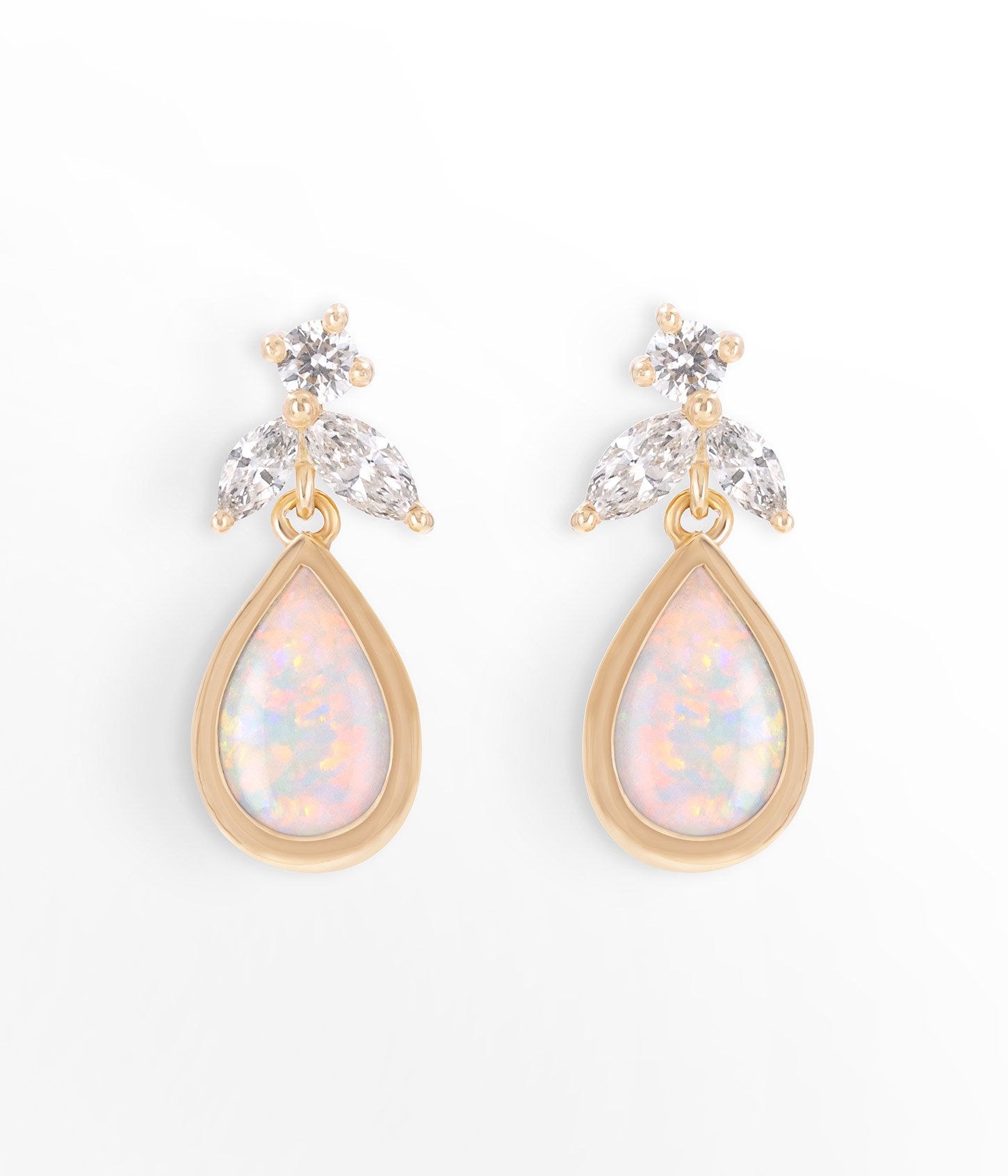 1.64ct Opal, 0.47ct Diamond, 18ct Yellow Gold Drop Earrings.