Jewellery Repairs
Fine craftsmanship is at the helm of everything we do. Laings is proud to be a family-owned jewellers that offer restoration, alteration and maintenance of your jewellery pieces. Whether you're looking to bring an ancient heirloom back to life or a simple tweak to an existing favourite, Laings will provide you with specialist care and attention that brings your vision to life.
Our comprehensive Laings Jewellery Care Service encompasses a cleansing process to restore it's brilliance, detailed inspection of your piece with any advice passed onto you, and a final polish tailored to platinum, gold, or silver pieces. Our dedicated service session will give your jewellery the meticulous inspection it deserves by our expert goldsmiths.
Our craftspeople will also inspect precious stones to ensure they remain safe and secure, preventing issues before they arise. With Laings' dedicated service, your jewellery is in safe hands, leaving it brilliantly radiant. This service is suitable for yellow, rose and white gold, palladium, platinum and silver jewellery.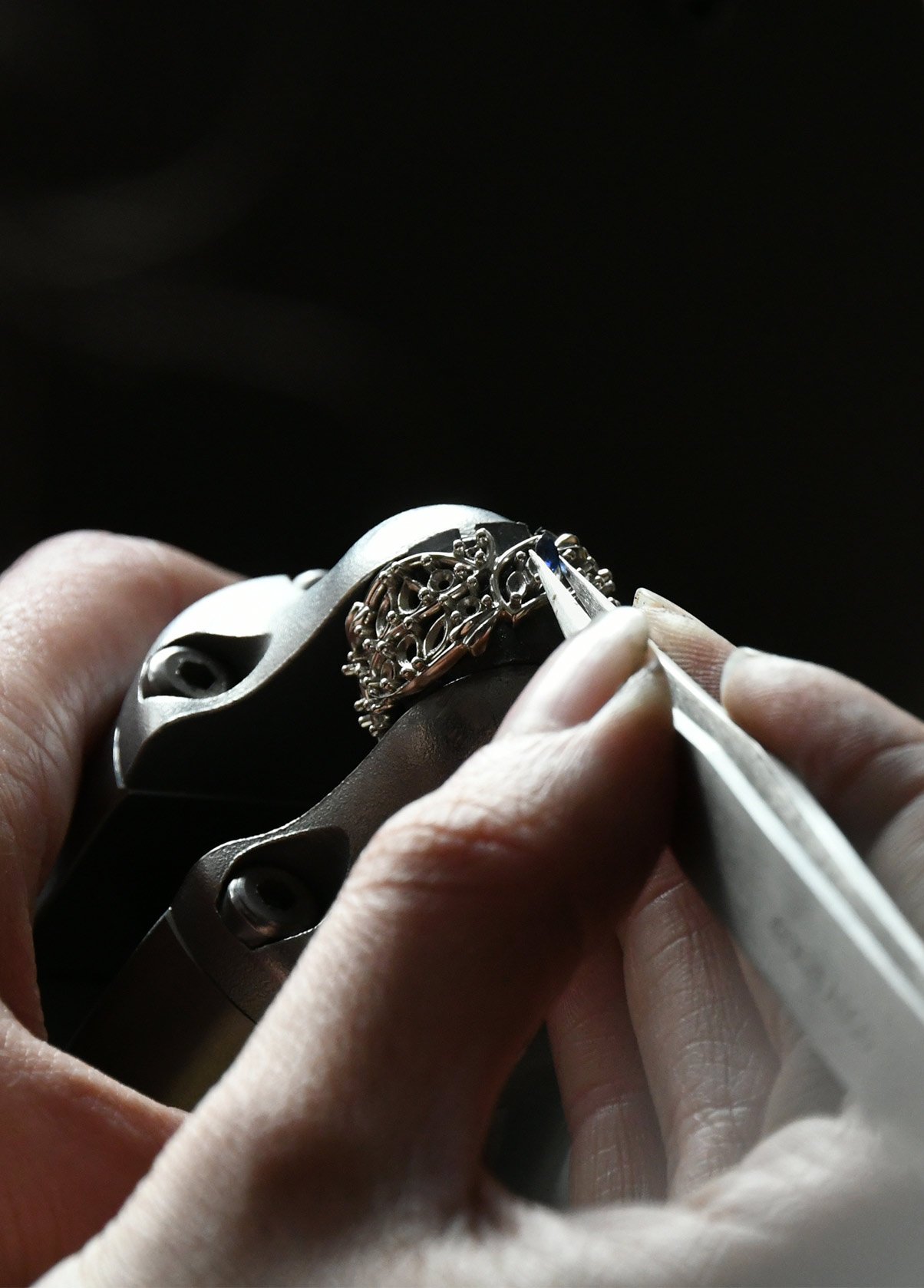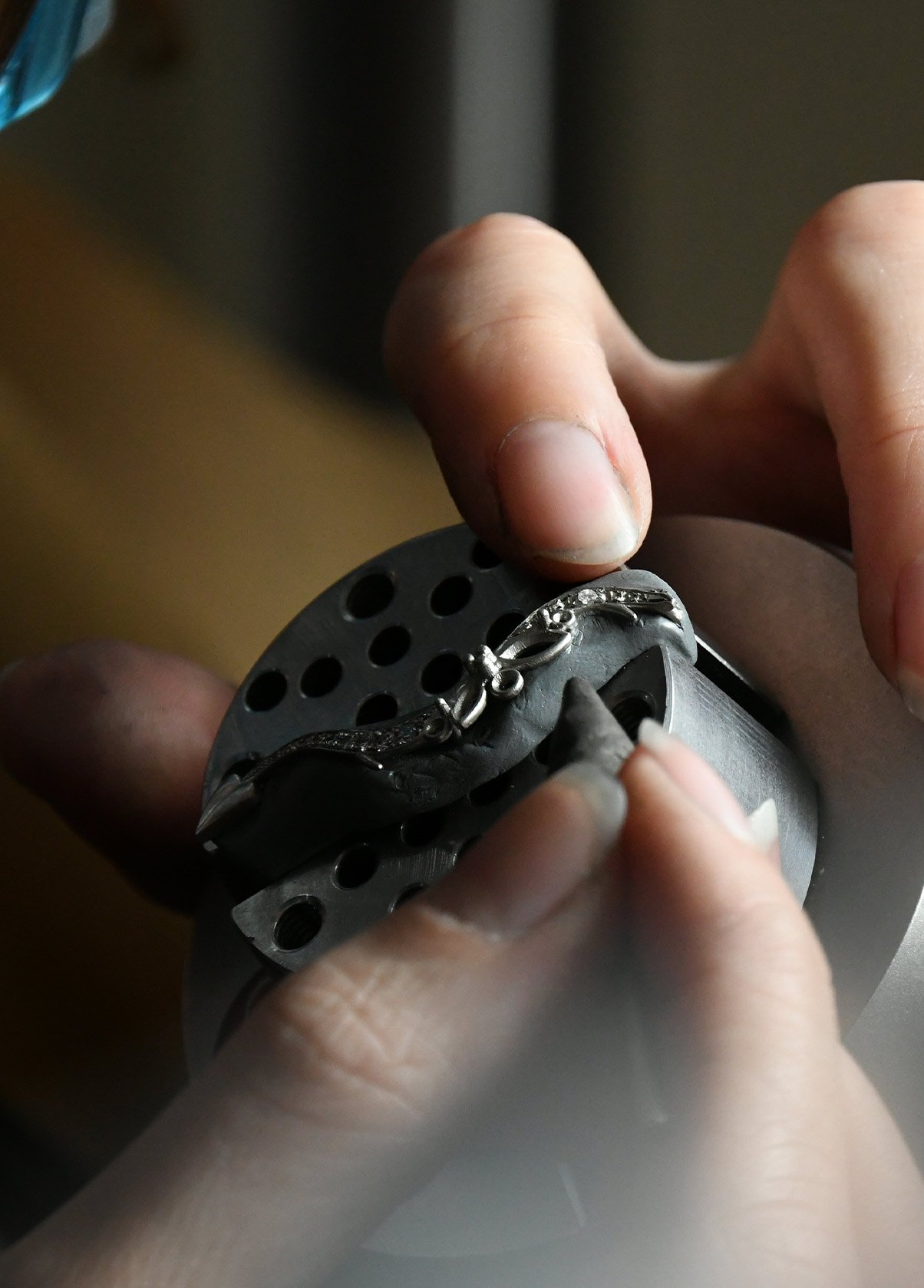 Ring Size Alteration: For life's small adjustments, Laings workshops will alter the size of your ring when needed, whether your hands have changed over time, or you are looking to explore wearing your jewellery differently.

Chain Alterations: An adjustment to the length of a chain, necklet or bracelet means you can tailor your jewellery to your personal style. For that perfect fit, our specialists in our showrooms can life's small snags. includes simple chain repairs as well as multiple fixes or fancy chains.
Claw Retipping: The Claw Re-tipping service keeps your stones exactly where they should be, in your jewellery. Whether your stones are loose, or your claws are worn or damaged, Laings Goldsmiths are at hand and will lovingly attend to rebuilding them. This service includes a full polish and cleaning to keep your jewellery shining.

Shank Replacement: Laings Goldsmiths will fashion a new band by hand for the back of your ring. They will match it perfectly to the shoulders of your ring, providing a seamless and sympathetic new lease of life. This service is for when the back of your band has thinned and is feeling tired. It includes a full polish ensuring the shine of your precious ring is restored.

Stone Replacement: On occasions where steps of care may have been missed, Laings are able to source the best possible match for your missing stone.

Stone Polishing: If a more intensive clean or polish is needed Laings offers a dedicated stone polishing service to bring back any lost sparkle.

Pearl Restringing: Refresh and secure your jewellery for years to come. Done by hand on strands of silk. This service also includes complimentary cleaning and a one-year guarantee.

Chain repair: For life's small snags. includes simple chain repairs as well as multiple fixes or fancy chains.
Book An Appointment
Laings can assist in ensuring the longevity of your jewellery. Book an appointment and speak to one of our client experts based in Glasgow for a consultation.