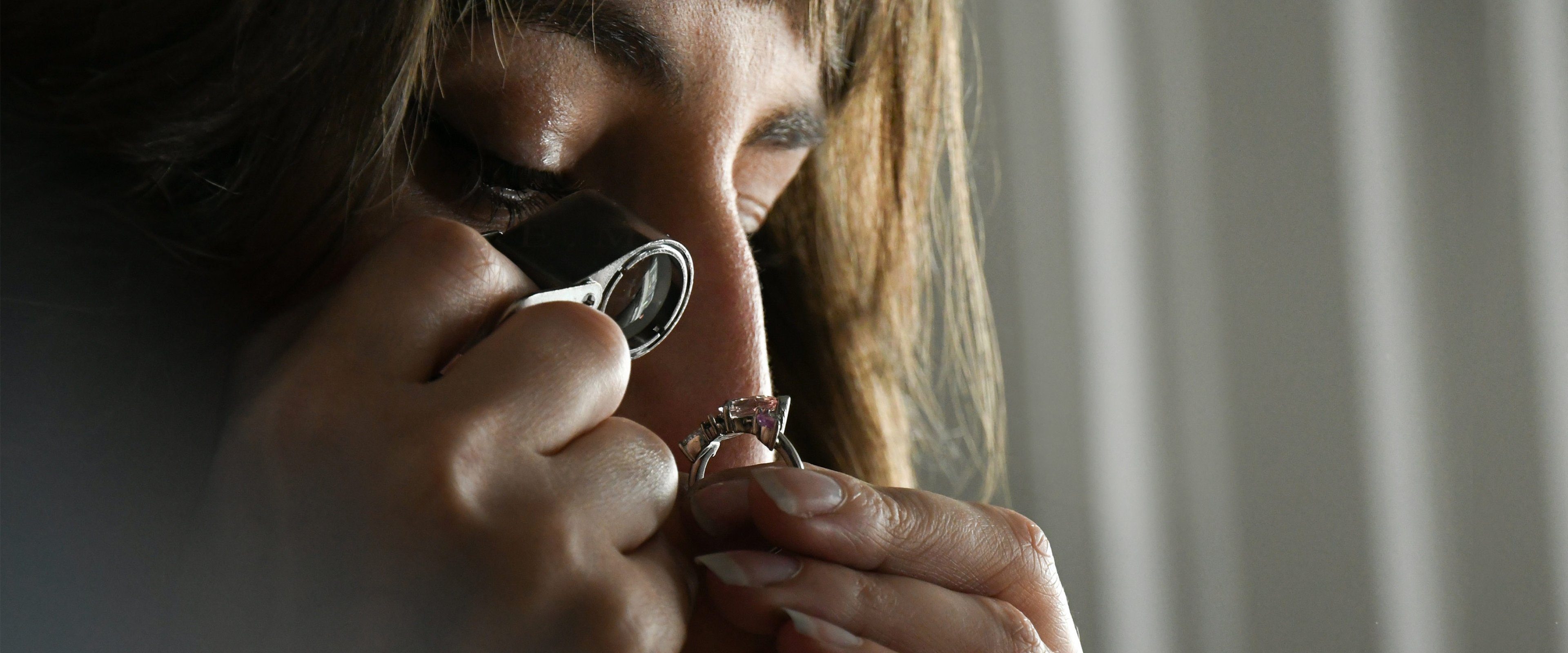 The Goldsmiths
Our commitment to preserving the generational skills is evident within our workshops, and an endless devotion to craft exists within each goldsmith that graces our doors. Each of our goldsmiths combine traditional philosophy and modern cutting-edge techniques to exercise their creative talent. These rare skills which have existed over centuries, evolving to ensure our quality pushes boundaries that evoke trust, and longevity in creating and maintaining jewellery of the highest standards.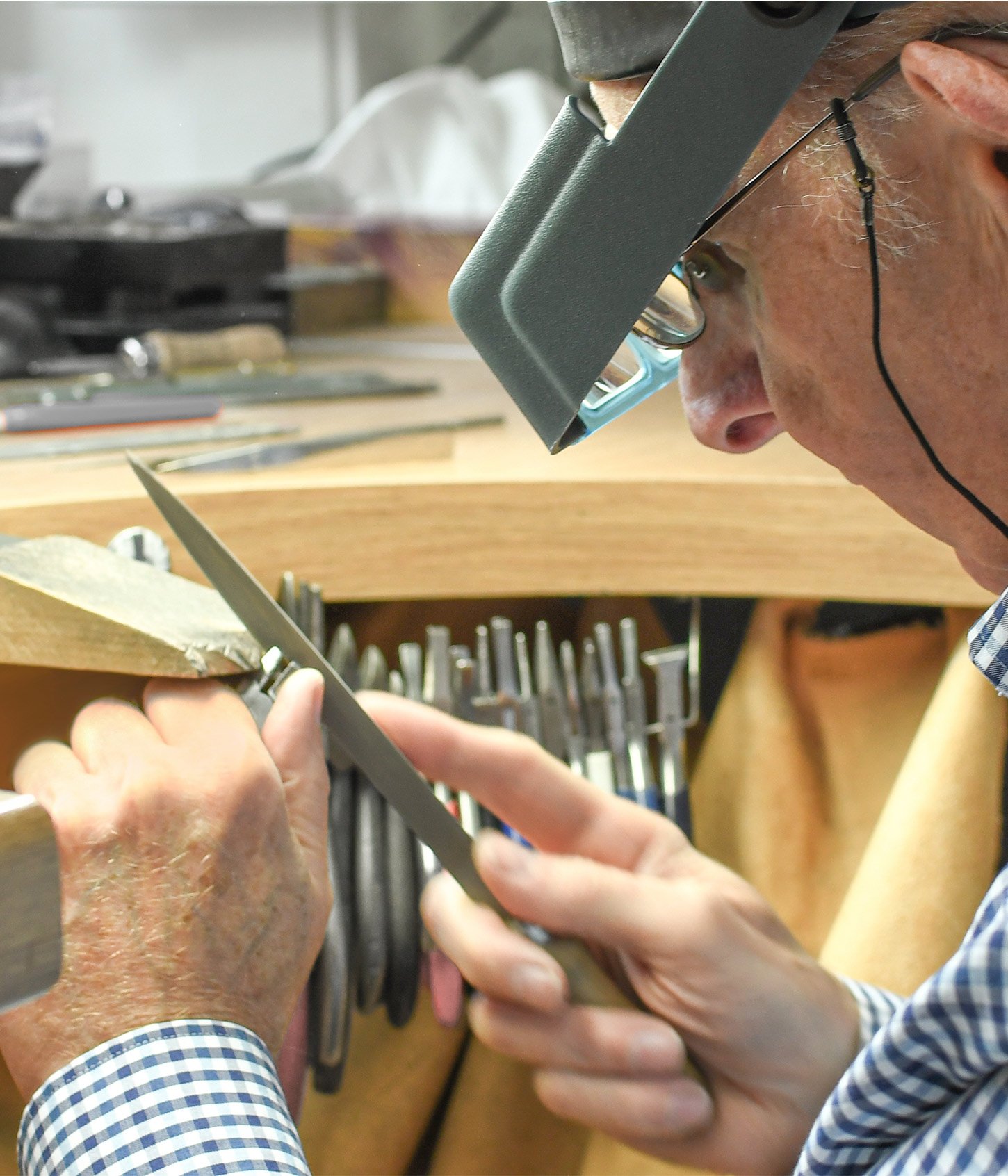 Goldsmith
Gordon Howat
"With over 48 years as a Goldsmith, my 6+ year tenure at Laings is different every day. Hearing heart-warming stories behind pieces and meeting the people that cherish them is something I love about my role. For me, I approach jewellery like the back of a timepiece - the signs of human interference shouldn't be visible, creating a seamless and timeless appeal to last generations"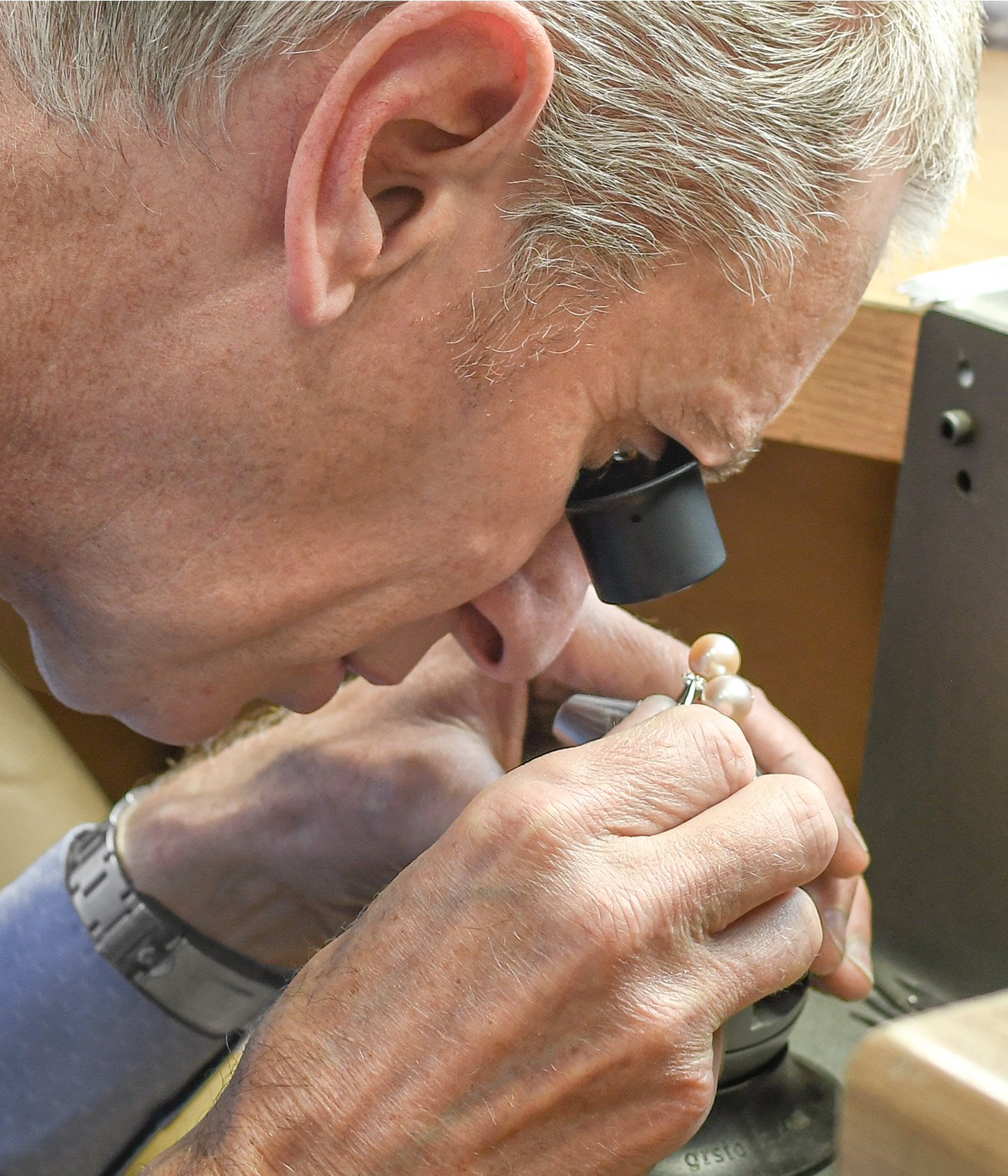 Goldsmith
Stuart Thomson
"It all started from an internship with my dad's friend - who owned a jewellery workshop - that my flair for silversmithing and design was unearthed. I've developed my craft via a 5 year apprenticeship, various diamond grading certificates and nearly a decade at the bench in Laings. Seeing clients reactions to the final pieces inspires my love of being a Goldsmith"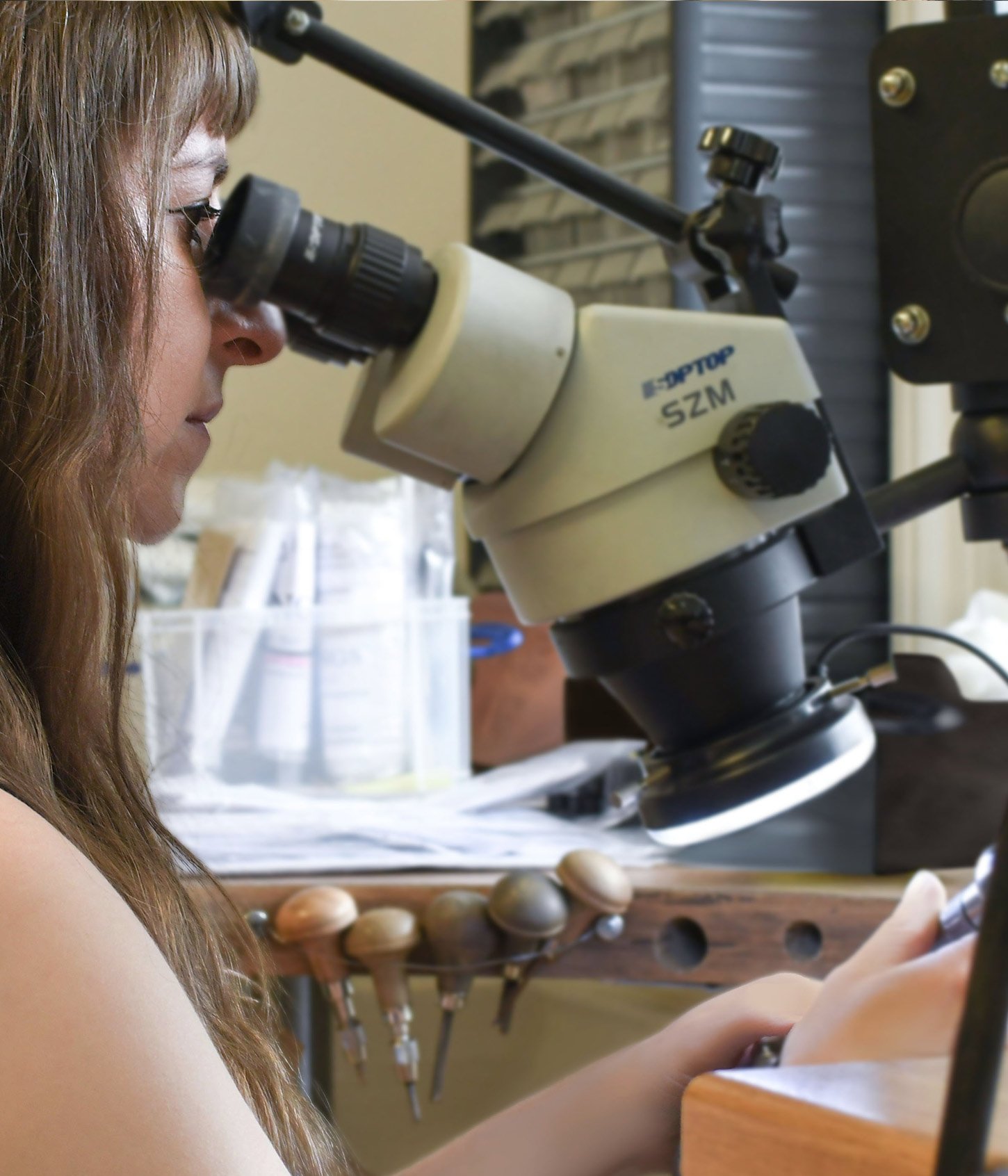 Diamond and Gemstone Setter
Emma Millar
"Through my determination to explore design I discovered a love of working with and learning about precious metals and stones, along with a desire to work with my hands I ended up where I am today. Each piece I work with is held in the highest regard and receives every ounce of my attention and care"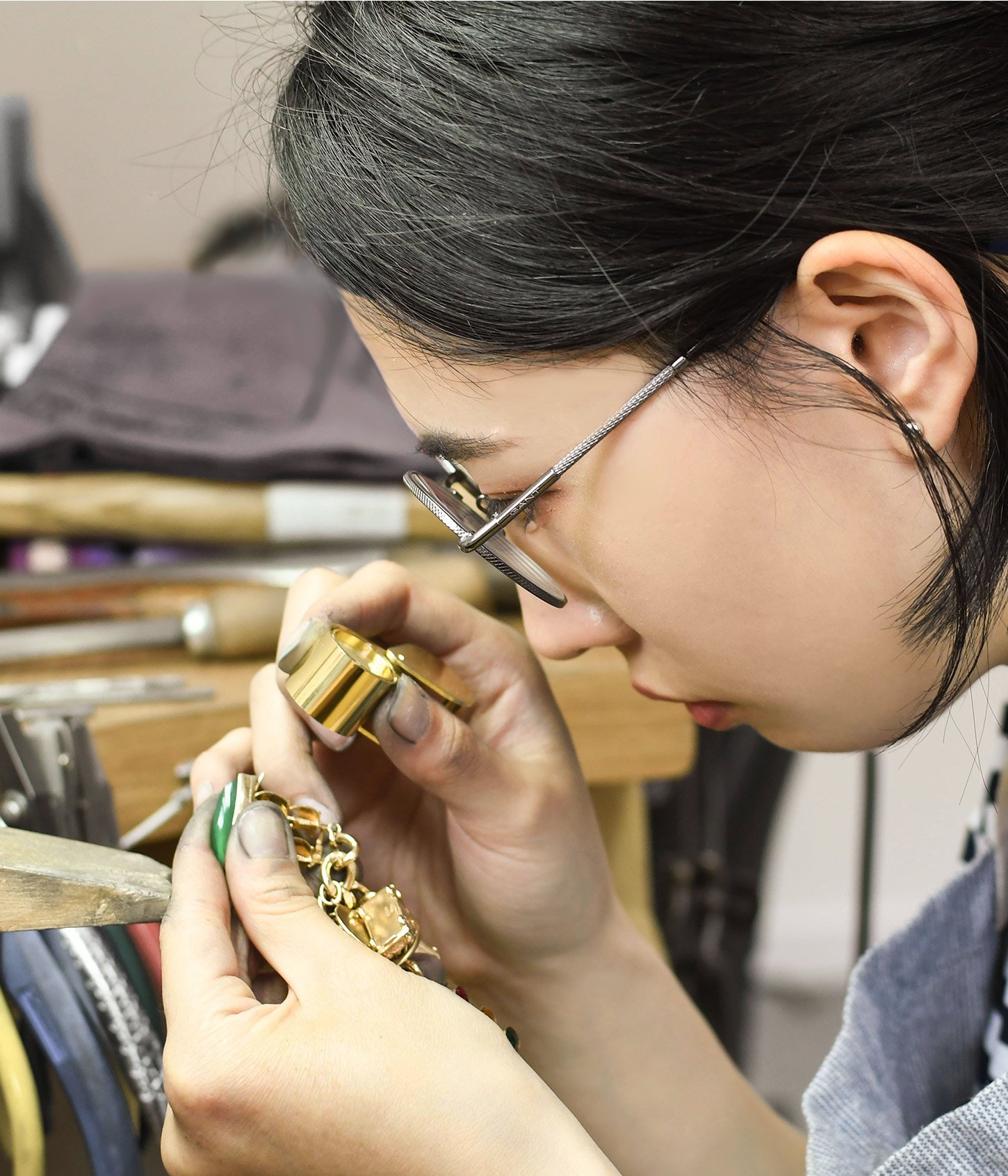 Trainee Goldsmith
Amy Chu
"Since graduating from Glasgow School of Art in 2020, I joined Laings and have evolved both my skills and creative interests. I'm inspired by contemporary, sculptural pieces - originally I wanted to study ceramics but a lecturer convinced me to take up Silversmithing! Working for Laings allows me to broaden my personal taste and commercial awareness"
Goldsmith
Vivien Lam
"As a child, I was creative and enjoyed a lot of artistic activities such as origami. I studied at Kelvin College, and my time here also led me out to summer school in Russia where we got to explore working in different styles. Since graduating, I have worked in the trade on the bench at Laings and gained other jewellery related qualifications. Items such as the Boucheron "Cirque du Soleil" collection from 2010 is among some of my favourite pieces of jewellery"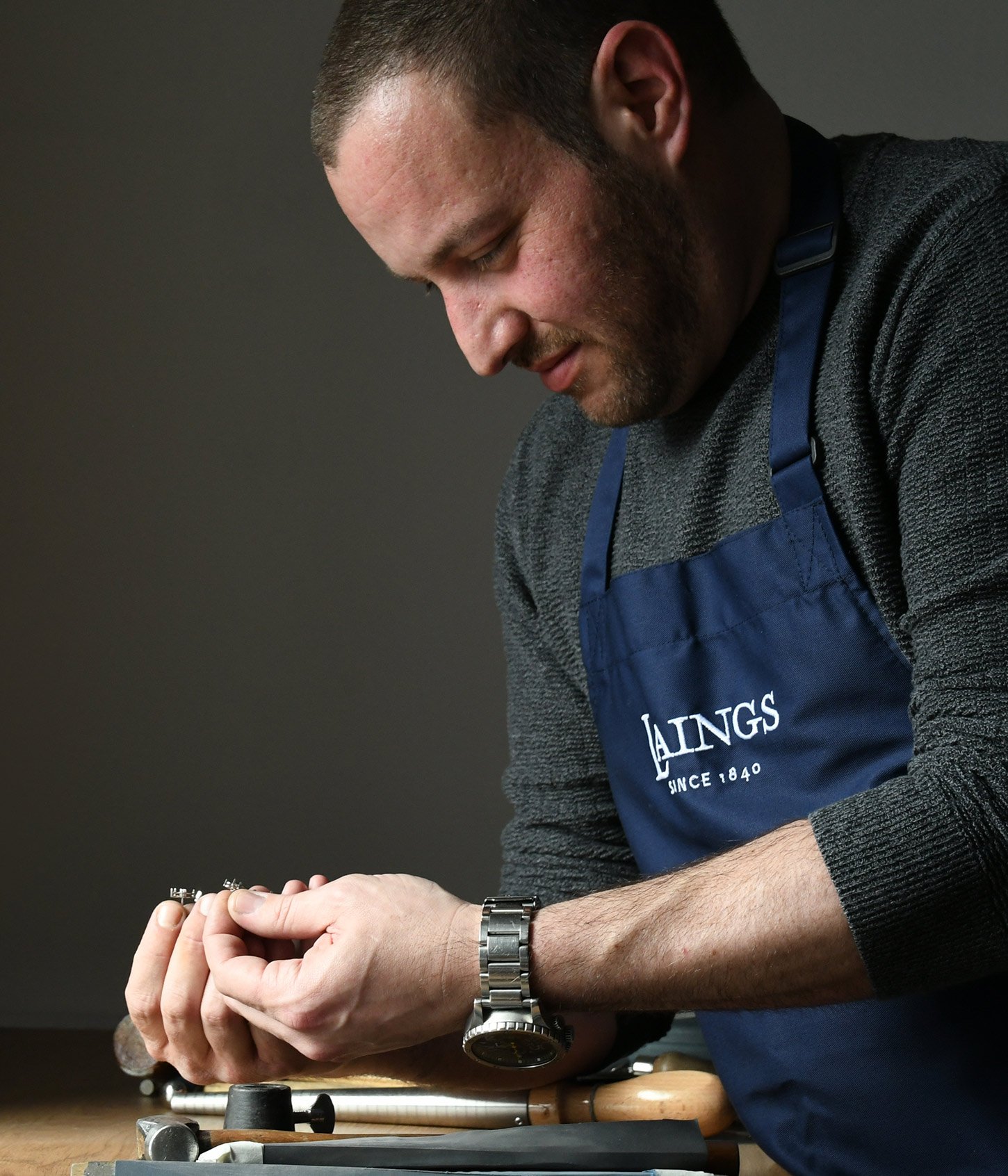 Goldsmith
Felipe Gonzalez
"When I was 13 years old I started a part time job for my uncle, who owned a jewellery shop in Johannesburg South Africa. He introduced me to the art of goldsmithing, teaching me everything there is to know and I fell love! In 2008 I completed my apprenticeship and opened my own jewellery store in Johannesburg, then in 2019 I moved to Scotland. I enjoy everything about being a Goldsmith; working with precious metals and gemstones to create pieces that are unique, beautiful and long lasting, so that they can be passed down generations to become a true treasure"
Interested in Working at Laings?
Laings provides a nurturing, confident environment for your natural talent to shine. Discover our in-store and service opportunities below.
Browse Current Vacancies