Watch Services
Watch Maintenance Services
Every watch delivered into our care begins it's journey with an assessment by specialists in our showrooms who use their expertise to recommend the best options for your timepiece. It is an opportunity for you to share the history of your watch, and anything that has drawn your attention, be that the accuracy of the timekeeping, or the changing appearance of the case and bracelet which you may want to refresh. Upon entering our workshops, your watch will receive a full technical diagnosis, which tests every aspect of the watch and includes a full inspection of key components which keep your watch performing at its optimum and looking fantastic.
Book a Service Appointment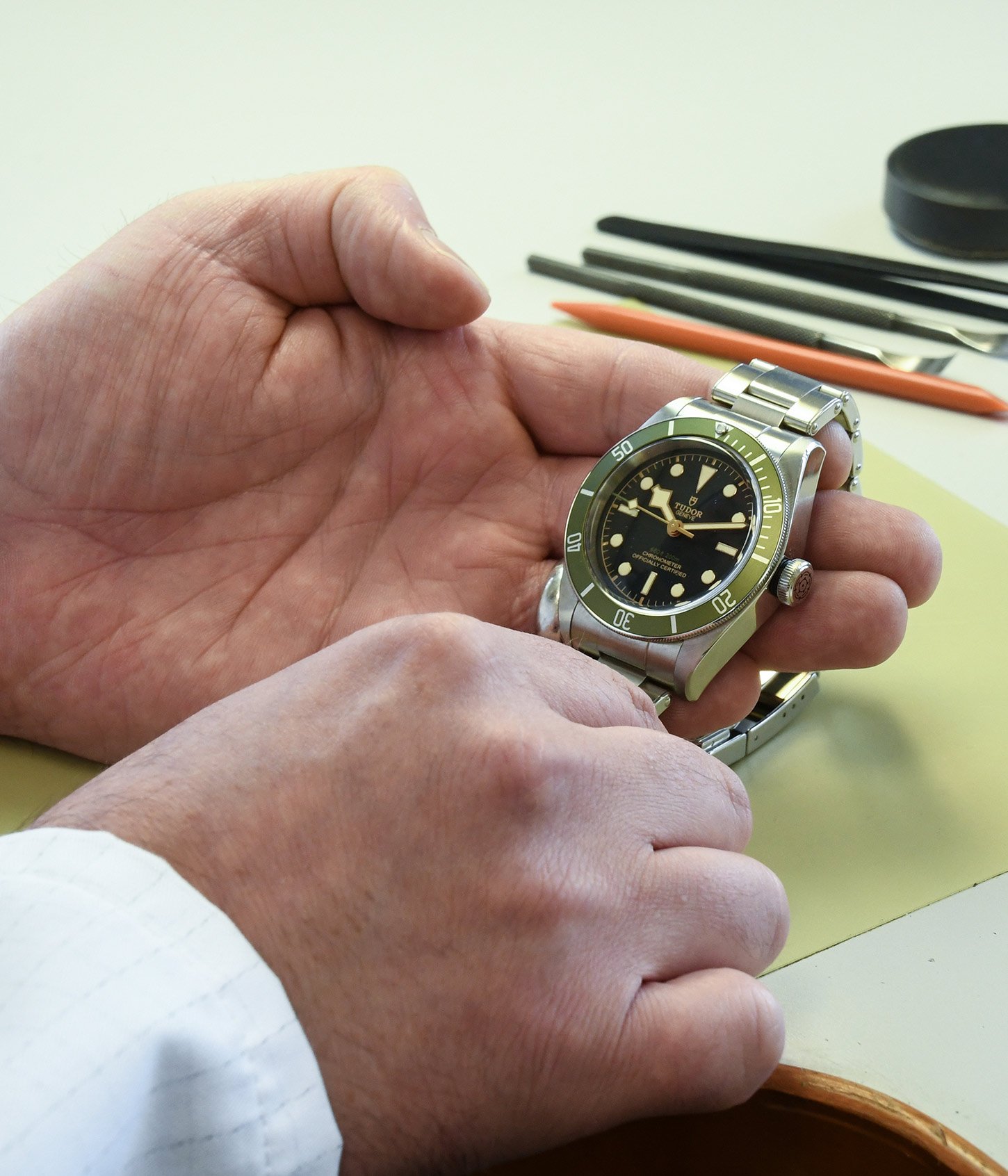 This service is designed to maintain your timepiece, between each Complete Service. It includes complimentary testing of the movement & restores the water resistance of the watch, allowing it to withstand water according to its specifications.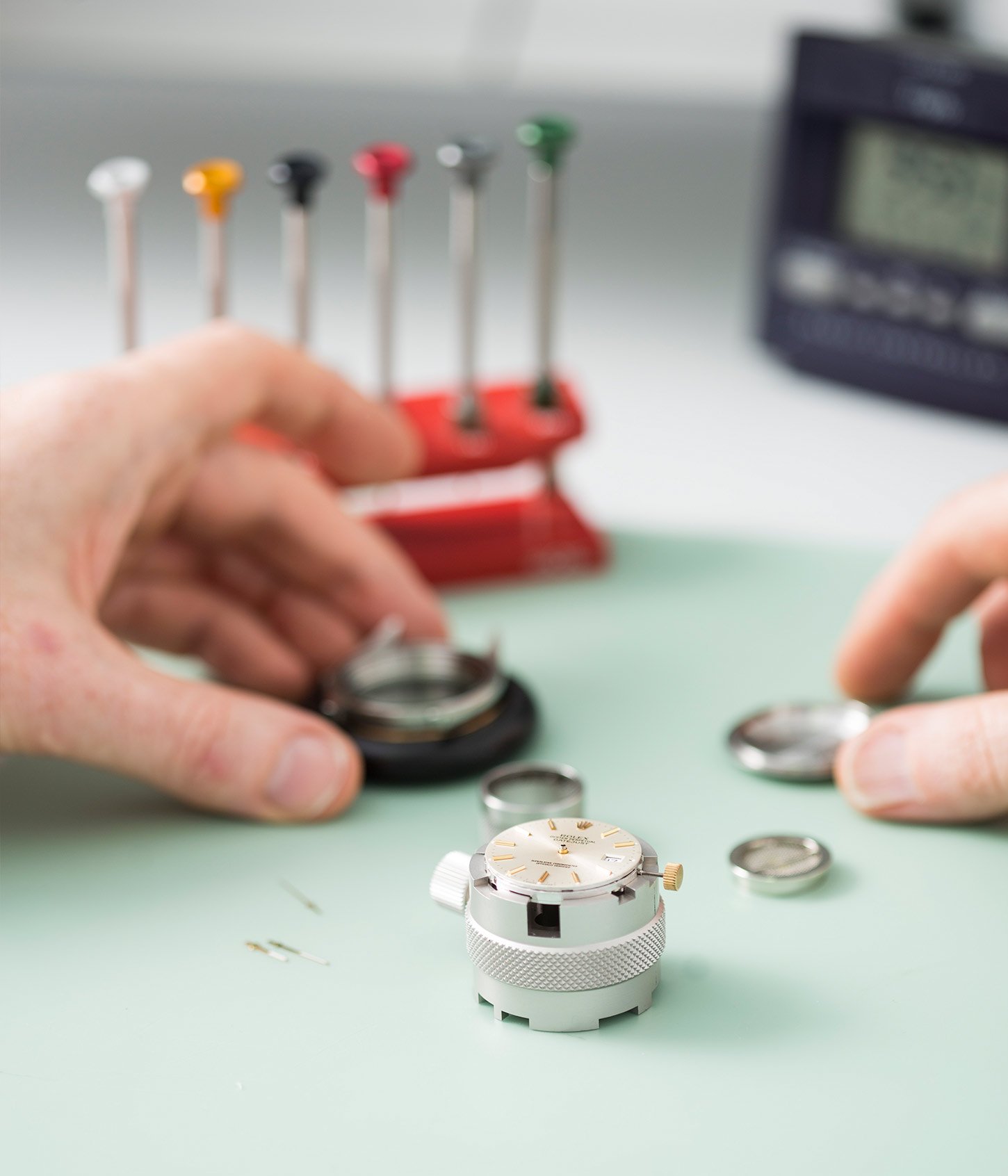 It includes disassembly of the case, cleaning of the case and bracelet, the reassembly of the case with renewal of water resistance and complete quality control.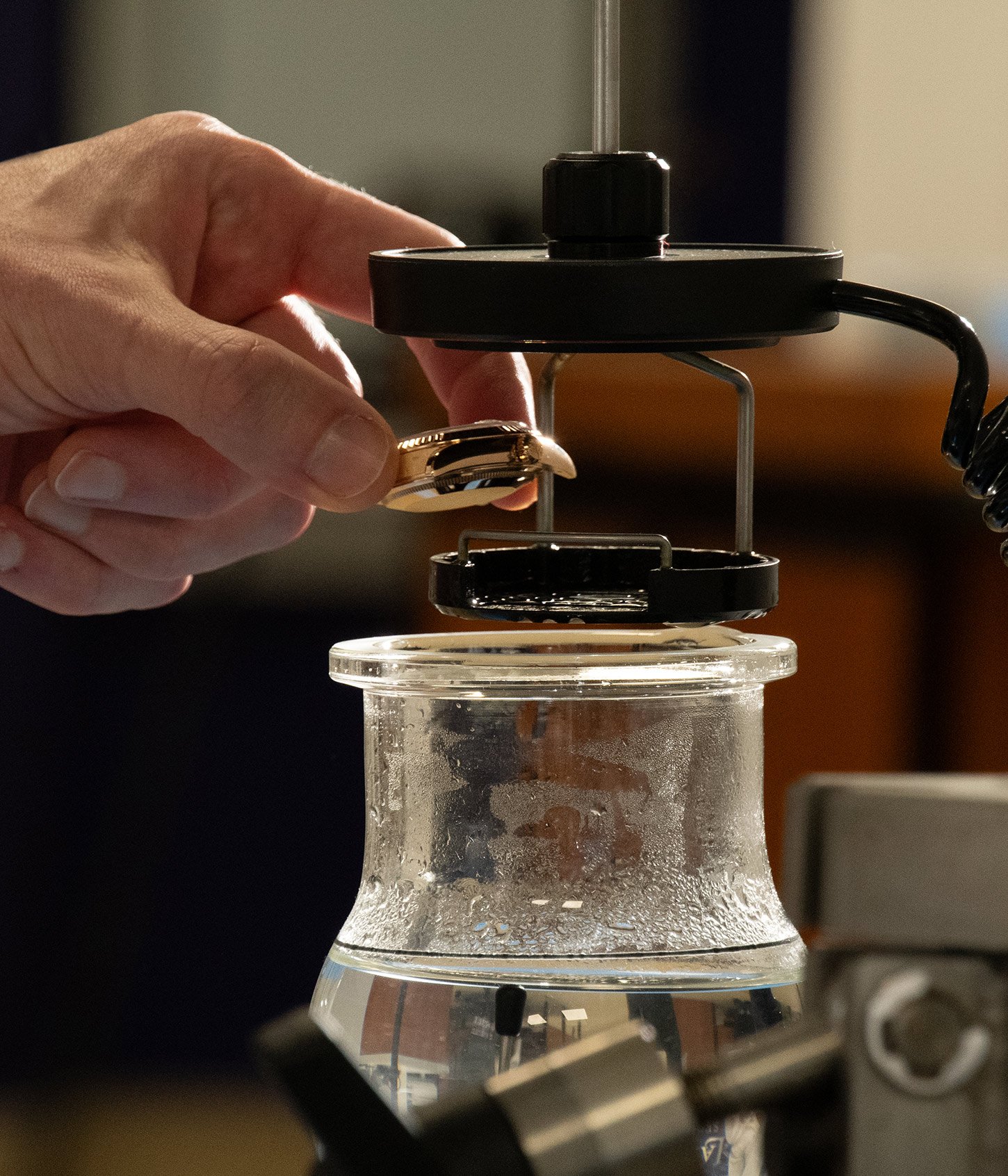 For electronic calibres this includes the replacement of the battery, and for mechanical calibres tuning of the precision.