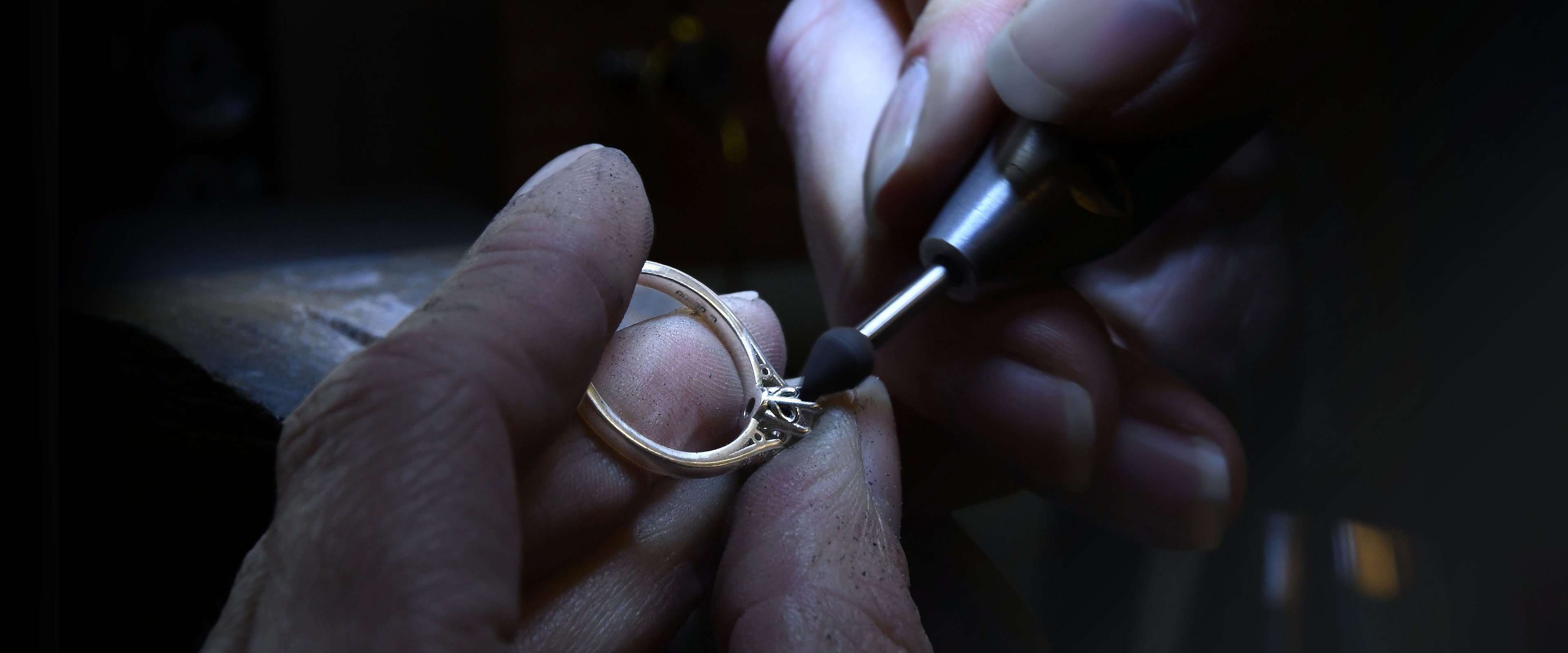 Jewellery Services
At Laings, we know that fine jewellery is something to be treasured for a lifetime, and we will be with you every step of the way to ensure your precious pieces stay in the best condition possible. The artisans in our workshops look after your important jewellery pieces when they need a little maintenance, carrying out any work and services that are necessary to keep them sparkling.
We understand the difference that having our own jewellery workshops makes to our clients. To us, having access to highly skilled jewellers is an essential part of our business, allowing us to take ownership of every stage of the journey, implementing our own brand standards of quality and craftmanship that is synonymous with Laings. As a true jeweller, we appreciate just how much skill and expertise goes into every piece and the importance of keeping it in the best possible condition. Not only does this help us provide a truly tailored experience, but our customers can relax knowing their jewellery and timepieces are safe in a caring and professional environment.
Jewellery Servicing Appointment
Depending on the nature of your repair, timescales may vary however Laings aim to carry out your repair using the shortest time possible, as we understand how important pieces are to our customers.
Book Appointment