The Engagement Ring Trends to Look Out for in 2023
Discover the engagement ring styles which we predict will reign supreme in 2023, with themes of originality and loving sentiment embedded in the choices of a ring which will mark your love for a lifetime.
Two Stone Rings – "Toi et Moi"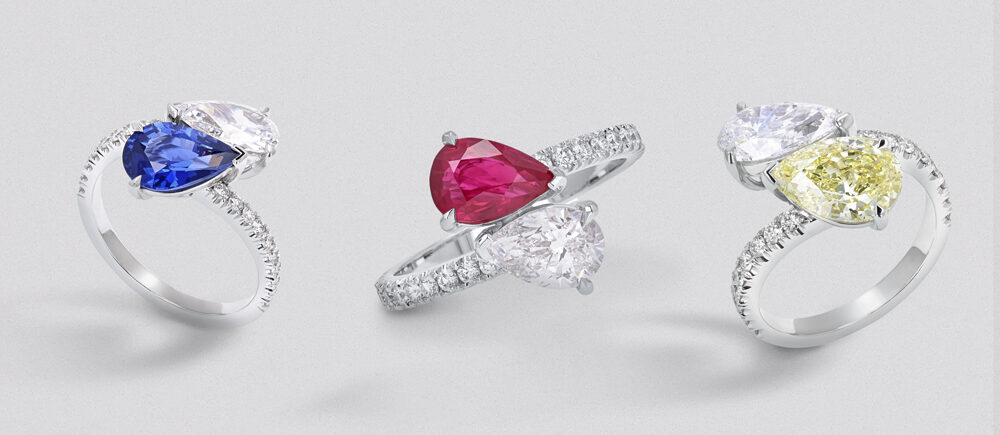 Popularised in 2022 by Megan Fox's unique diamond and emerald engagement ring, the sentiment of two stone rings continues to charm. Two beautiful gemstones are set alongside one another representing togetherness, interlocking to become one. Designed with your favourite gem or the birthstones of you and your partner, two-stone rings illustrate an everlasting unity, the design loved by many for its emotive connotations.
Hidden Halos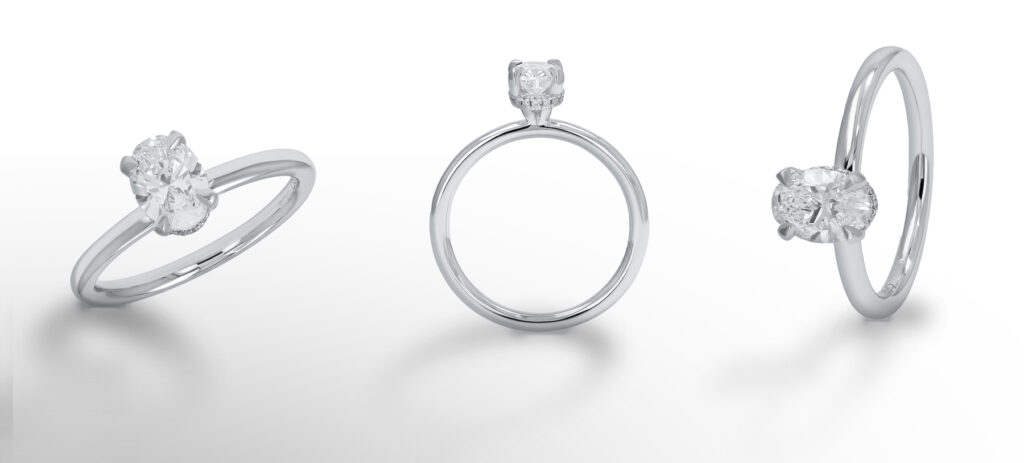 Hidden halo engagement rings feature a delicate band of diamonds which sit beneath the centre stone. While this feature cannot be seen from above, it is a beautiful demonstration of fine artistry and craft which adds sparkle and allure to your engagement ring. The subtle hidden halo creates an element of intrigue without detracting attention away from the centre stone.
Coloured Gemstones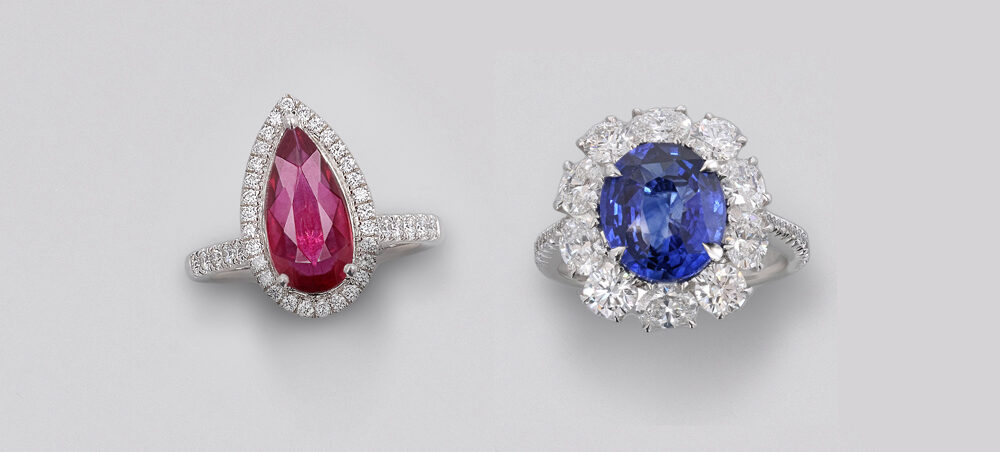 More than ever, we are choosing gemstone jewellery which resonates with us, and this translates across engagement rings too. A sapphire engagement ring or coloured diamond ring are the perfect choices for everyday wear, with an array of colours to choose from you can ensure your engagement ring will reflect a part of you and your journey. Referring to the Mohs scale of hardness, Laings experts will advise you on a gemstone engagement ring which will be durable, resistant to scratching and will stand the test of time for generations to come.
Three Stone Rings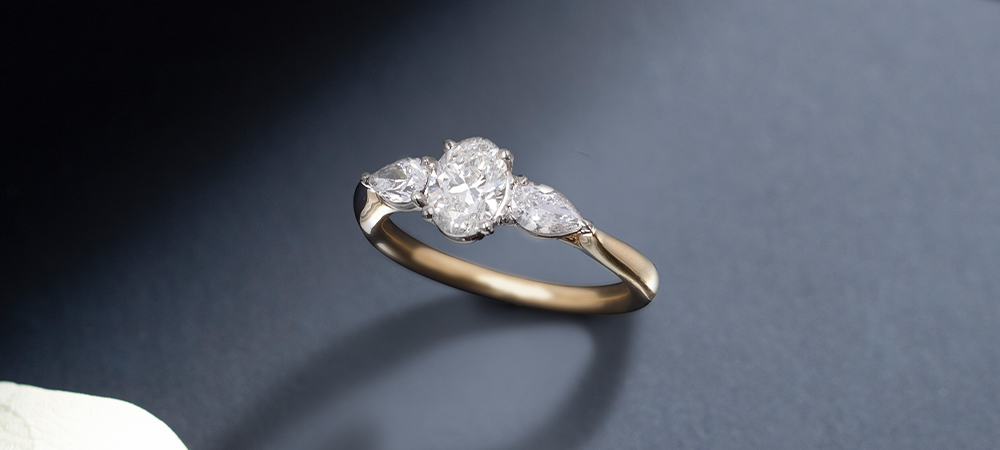 The three stone, or trilogy ring, features three diamonds or gemstones side by side which represent your past, present and future together. A special and unique way to illustrate your journey, three stone rings are full of sentiment, another example of couples valuing the personal touches of their engagement rings. Laings three stone engagement rings are available with a range of sparkling diamond cuts from classic round brilliant to oval, pear and emerald cut diamonds – ensuring the perfect combination exists for you.
Lab-Grown Diamonds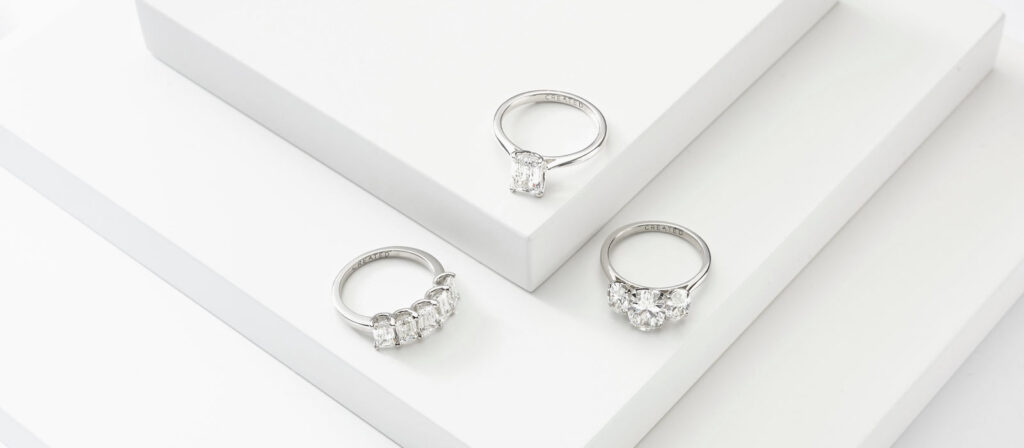 Contemporary innovation continues to play a part in the world of fine jewellery, particularly in the introduction of lab-grown diamonds which allow sparkling diamond engagement rings to become more accessible. Each beautiful diamond within Laings lab-grown collection is graded D or above in colour and at least VS1 in clarity, with many diamonds holding up to VVS2 grading. For those looking for a showstopping diamond, the selection of lab-grown engagement rings at Laings has an array of beautiful choices.
Discover the perfect engagement ring in a collection of sparkling pieces at Laings.
Follow our latest news on Facebook, Instagram and LinkedIn.