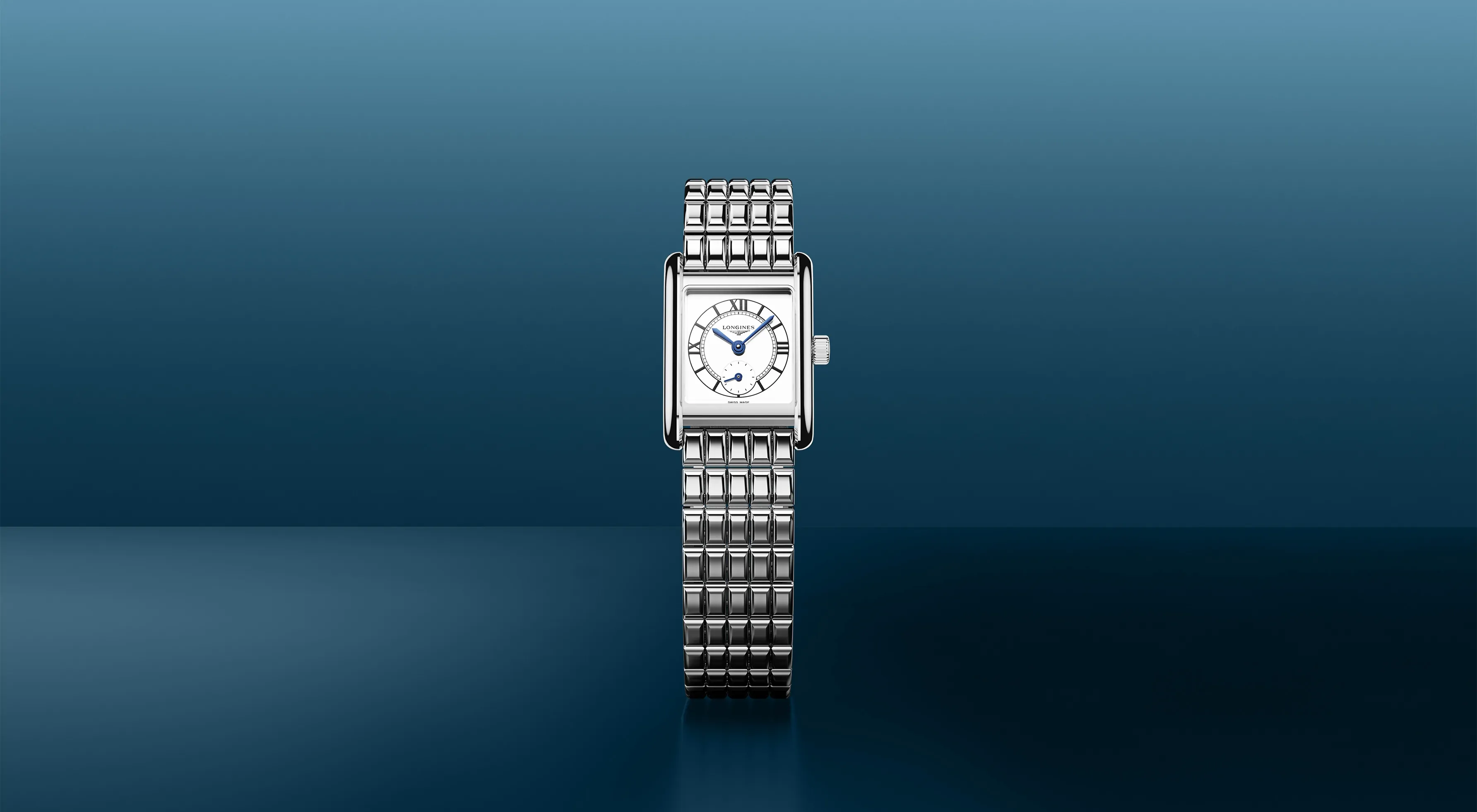 The LONGINES MINI DOLCEVITA has arrived. With its discreet profile, classic styling, and aesthetic variations that are both timely and timeless, it is a masterpiece that exquisitely expresses Longines' quiet luxury and contemporary elegance.
First introduced in 1910, Longines rectangular watches made waves in watchmaking. In the 1920s and 30s, rectangular watches experienced a real boom, prompting Longines to create the watch which would go on to inspire the DolceVita collection. The new collection stays true to its original inspiration, with the classic rectangular case and characteristic of effortless luxury. Longines reimagines the DolceVita in a more refined case size with a newly-designed bracelet and bold colourways that make an elegant statement.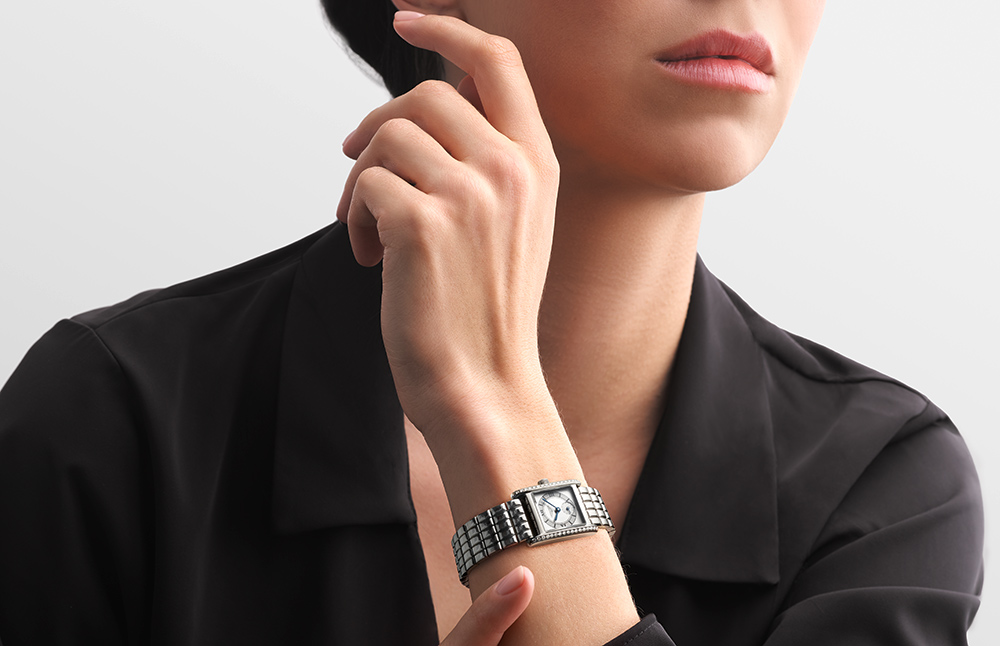 Longines introduces the new collection, created with the idea that the smallest detail can be the most impactful. Each reference in the Mini DolceVita collection features a 21.5mm x 29mm stainless steel case, reducing the profile and enhancing the timepiece with pure softened lines. This refined profile perfectly embodies the familiar slogan "Elegance is an attitude", making a statement in its daintier size.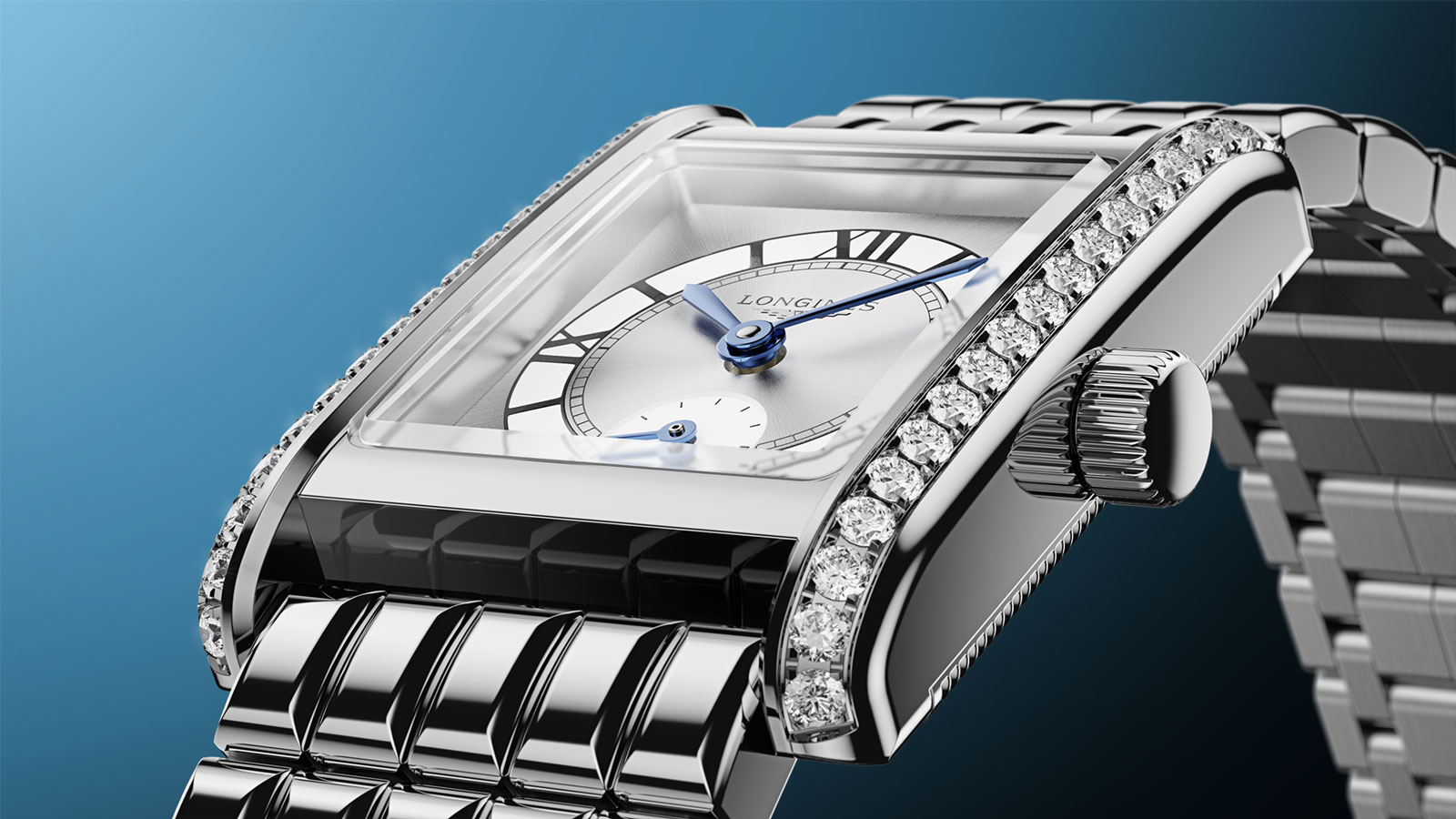 The Mini DolceVita collection features a range of timepieces adorned with 38 IFVVS Top Wesselton diamonds, a showcase of uncompromised elegance. Longines graced the collection with a newly-designed stainless steel bracelet, featuring 198 links to enhance its jewelled spirit and offer exceptional comfort to the wearer.

The new Mini DolceVita watches have been crafted in a range of elegant colours, channelling the long associated DolceVita inspiration – the Italian sweet life. With shades of serene blue and blossom pink, the new collection is underpinned by the tranquil essence of La Dolce Vita. Each of the striking colourways is reflected across the dial and complemented in the alligator strap, creating perfect harmony and exuding a refined yet stylish look.
Discover the LONGINES MINI DOLCEVITA watches
Follow our latest news on Facebook, Instagram, LinkedIn,  TikTok and Pinterest, or if you have any questions, please contact us at [email protected].