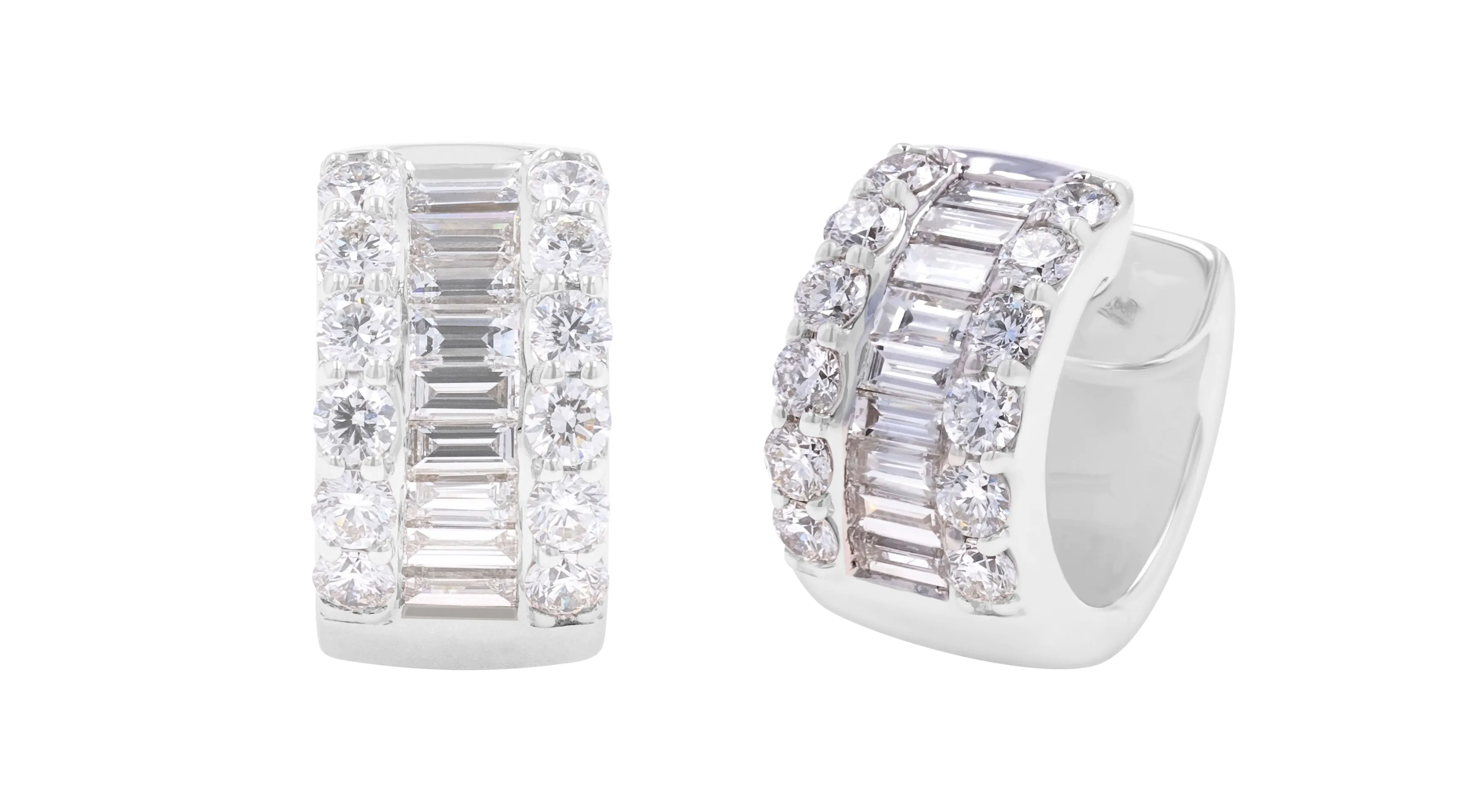 A Guide to Diamond Hoop Earrings
Born from the artistry of our collections, Laings diamond hoop earrings encapsulate the majesty of our pieces while remaining a staple that should grace every jewellery box. With a variation to suit each moment, from everyday elegance to champagne celebrations, a sparkling pair will remain forever timeless. 
How To Wear Hoop Earrings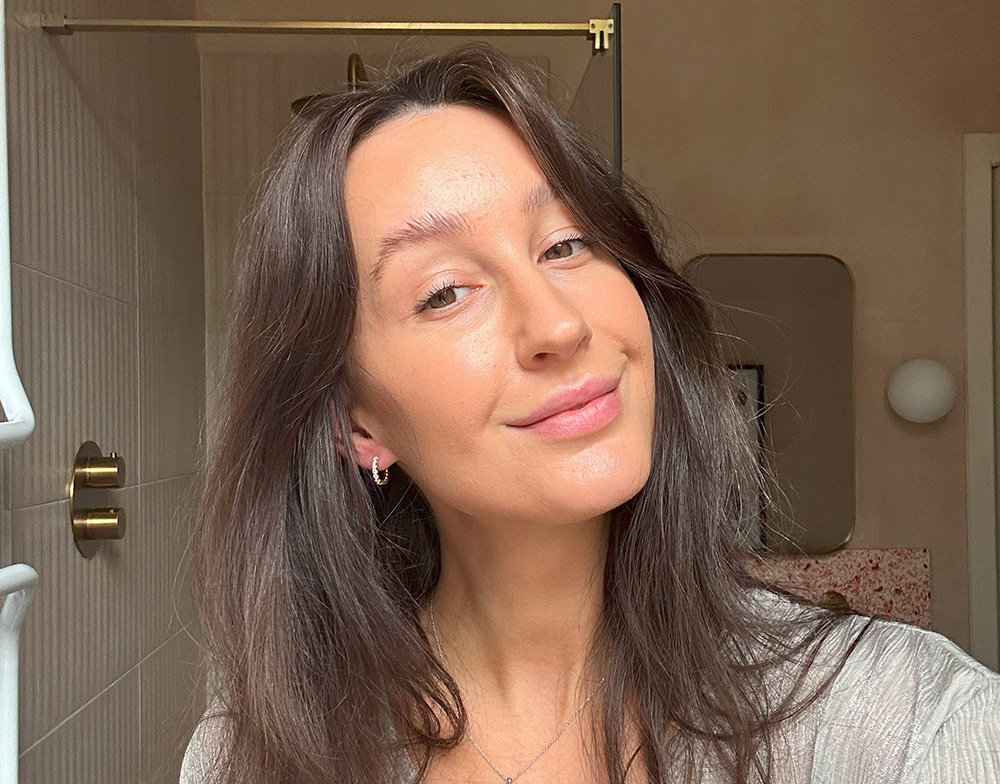 A firm favourite, diamond hoop earrings come in many sizes and often different shapes. Similarly comfortable in bold nighttime looks as everyday ensembles, diamond hoops are one of the most versatile pieces of jewellery to own.  Whether the design is decorated completely with dazzling diamonds or is more tailored to a subtle shimmer, there are myriad options to add personal flair to this timeless combination.  
Many individuals with multiple piercings are embracing a trendy fashion choice: crafting a striking stack of hoops. This style allows for an exciting interplay of mixed metals, gemstones, and unique shapes, offering a canvas to express your personal aesthetic. Discover precious metal and diamond set variations to add an extra sparkle to the elegant style. 
If your aim is to captivate and spotlight your dazzling assortment, consider opting for a sleek hairstyle that tucks behind the ears, naturally drawing attention to your curated pieces. On the other hand, for a more understated touch of glamour, let your diamond hoops discreetly peek through a loose, flowing hairstyle, allowing their effortless radiance to shine through.
Trending
[embed]https://www.instagram.com/p/CgRVEOrugmk/?utm_source=ig_web_copy_link&igshid=MzRlODBiNWFlZA==[/embed]
A trend that truly never goes out of style, diamond hoops are a long-standing favourite of fashion-forward celebs. From Gigi Hadid to Sofia Richie, diamond hoops are always found adorning the lobes of the elite. These exquisite pieces are more than just jewellery; they are a testament to your unique style. With an array of styles to choose from, you have the power to infuse your look with a touch of contemporary charm while basking in the timeless beauty of diamonds. Always in demand, diamond hoops are a perfectly desirable offering for any gifting occasion. 
Finding the Perfect Pair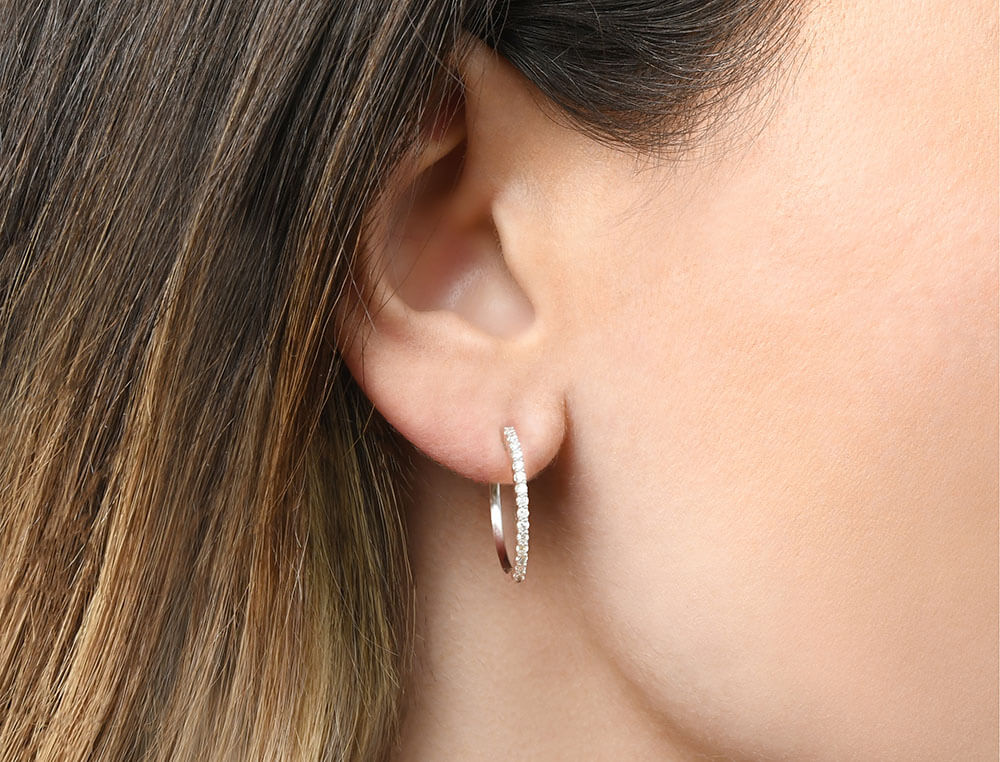 Laings diamonds are renowned for their unparalleled commitment to quality. Every stone that graces our collection is hand-selected by our experts, a true dedication to the craft that we have served for over 180 years. With an individual sentiment behind them, each diamond is entirely unique, representing life's most cherished moments. Making for breathtaking pieces, diamond hoop earrings create a sensational sparkle that should feel comfortable to wear on any occasion. With a commitment to quality, Laings diamond hoop earrings can endure all seasons, making them a perfect staple for any collection.  
Discover diamond hoop earrings at Laings
Follow our latest news on Facebook, Instagram, LinkedIn,  TikTok and Pinterest. If you have any questions, please contact us and our experts would be delighted to assist you.